Out of the many trends dominating the Indian wedding, one which is getting all the attention these days is "Pre Wed Shoots". There are numerous locations near Delhi that are perfect for the shoot. But for most of them u have to pay a hefty amount. But wait! What if I tell you some exotic places in Delhi for which you don't need to pay for the location but only need a good photographer to have the most unforgettable pre-wed memories which you will cherish for the rest of your lives. Here, I have penned down five free locations for those who are soon going to tie the knot or are thinking to do the same in the near future.
Hauz Khas Village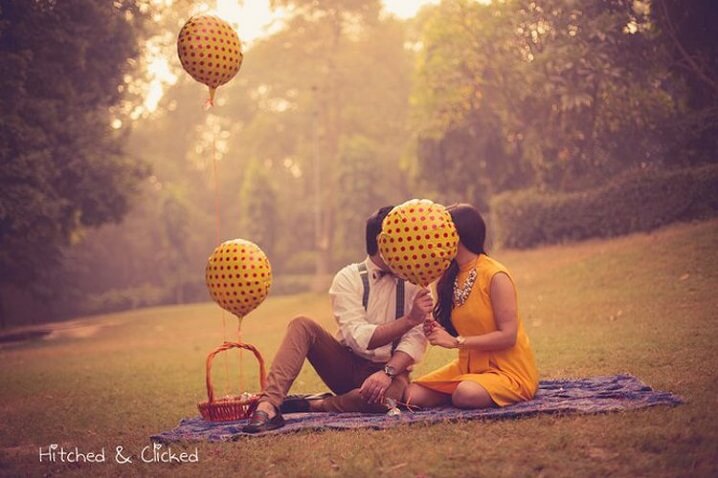 Image courtesy : Hitched & Clicked
Hauz Khas Village is the undoubtedly the first choice among the couples for it provides a lot many spots for some breathtaking photo shoot. The Deer park, lake, fort, narrow lanes are just a few of them to name. Photos clicked in these natural settings will do the justice, even if you wear something casual for the shoot here.
Address
: HauzKhas, South Delhi, Delhi 110016, India
Check out a Shoot done at HKV : Pre wedding shoot with Polka dots & Bow ties !
The National Rail Museum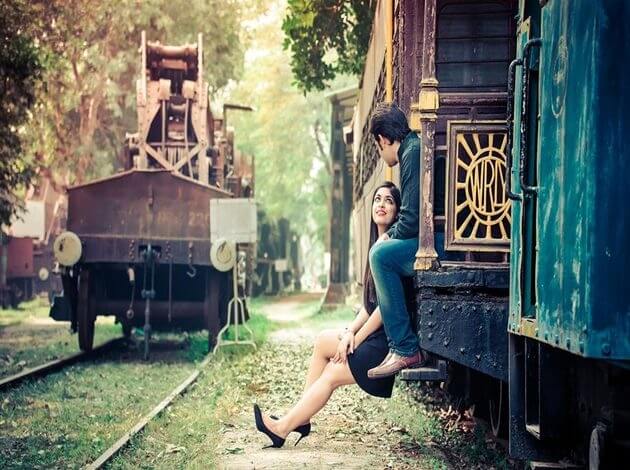 Hey don't go by the name. It is said that never judge a book by its cover. I bet you will fall in love with this place. The old school shots with Maharaja trains in the background will make your photo shoot absolutely enchanting and more importantly unique.

Address : Chanakyapuri, New Delhi, Delhi 110021
Lodhi Garden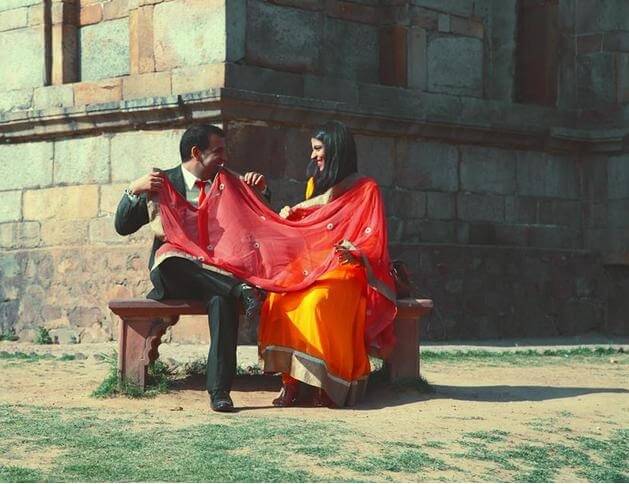 Image Courtesy: Ankit Lamba
Lodhi garden situated in the heart of Delhi attracts lovers, romantics and artists from all around Delhi. The lush greenery in the beautiful garden, early morning lights and old world tombs are an ideal/perfect setting for any photographer or couple who want to capture mesmerizing moments.
Address
: Lodhi Rd, Lodhi Gardens, Lodhi Estate, New Delhi, Delhi 110003
Naini Lake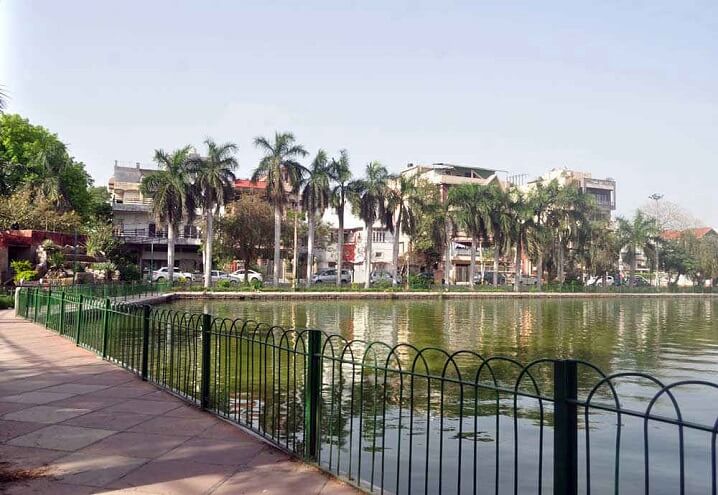 The Naini Lake in Model Town is not the conventional pre-wed shooting location as it remains unknown among the photographers. Though now the place is getting attention as it has a small island in the middle of the lake with a tree and also surrounded by promenades and culverts. The periphery is lined with tall palm trees which gives it a serene look. It can be a great choice

Address :Naini Lake, Block A 2, Model Town Phase I, Model Town, Delhi, 110009
Connaught Place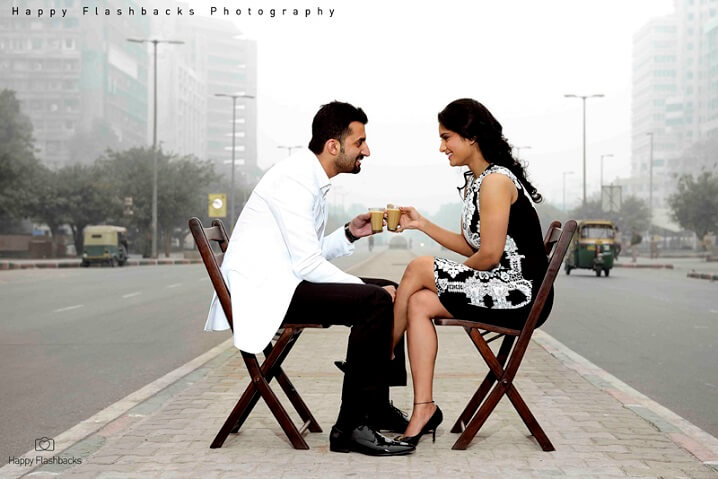 Image courtesy: Happy Flashbacks
This may seem like a different choice for a pre-wedding shoot venue, but you will definitely love how the team of The Creative Lens made use of the location by blending vintage, minimalist elements for a shoot that looks like it has come straight out of a seventies movie. It is one such place which is best visited in the early mornings if you want to take full advantage of the beautiful and open spaces.
Check out a Shoot done at CP : Pre-Wedding Shoot That Comes With Old World Charm!

Address : Connaught Place 110001, New Delhi
Things to Keep In Mind:
Here are some pointers for you (and your photographer) to consider:
Always visit the location before the actual shoot to get an idea of what to expect.
Try to add as many elements and props to make your photo shoot show your true love and which suits your personality.
Choose a natural setting rather than a photo studio naturally will cut the cost and seems a cost effective option.
As I mentioned above, some places are best visited early in the mornings. Hence, plan your shoot accordingly.
With these ground rules, I hope your pre-wedding shoot will turn out be fun and amazing. It will definitely be a stunning long lasting memory for a lifetime.

Anshika Sehgal is a travelling enthusiast and an avid lover of books andAmerican TV shows.

Latest posts by Anshika Sehgal (see all)