Escape Room Game is this one entertaining game where a team of players is trapped in a room, they are supposed to solve mysteries and puzzles in order to get out of the room in the given time. It is a very compelling and interesting game that can be enjoyed by both young and old. You can enjoy this fun and enthralling game at Breakout Escape Room and Mystery Rooms in Ahmedabad. You can choose your mysterious story and character giving you the major mystery solver feels where one clue missed will drive you crazy. It's so much fun connecting the dots, solving the puzzles and immersing into a certain character. Yet, if you aren't convinced to visit this amazing Escape Room at Breakout or the Mystery room, then here are the all the good reasons why you should try it: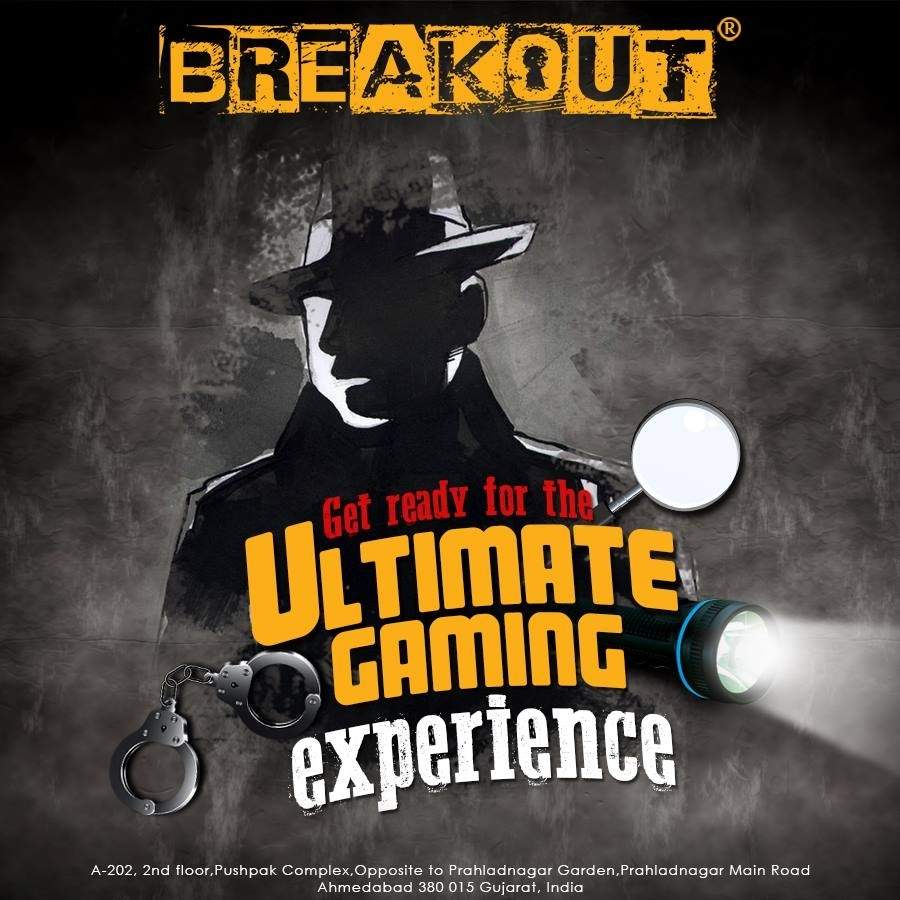 Far From Mediocre Games.

When Breakout gives you an opportunity to have a real-life gaming experience, why would you continue playing virtual games? At the breakout escape room and mystery room, you get to play the role of a distinct character based on the theme of the room. You could be the detective or a policeman searching for the criminal or any serious character? You could have played hundreds of games but the experience that you will have in an escape room is unparallel. It is unique, exciting and anything but mediocre. You surely should come down once and know it for yourself.

Team Building Activity.

You cannot solve the mysteries all by yourself. You are going to need help from your partners and team members. The game revolves around brainstorming and team coordination. The team could be made from complete strangers, close companions, office colleagues or even family members. Everyone on the team would be working for a simple goal which is getting out from the escape room. This game helps employers to connect with their employees and also to families and friends to bond well with their people. What better way to connect and understand your people than getting together at a fun gaming experience?

Escape From The Mundane Routine.

Everyone gets tired from the daily hassle that they have to go through. Traveling might be the rightest solution to get away from the monotony but you can't do it every other weekend. What you can do is, call your intimate circle for an escape room game. You will return back refreshed and all set to bounce back. Also, you will spend a quality time with your people rather than just sitting together on a couch glued to your cellphones.

Strengthens Your Mind.

Video Games and Virtual games usually do not require a lot of thinking. Pointlessly attacking or bursting some bubbles do no help to your mind. Escape Room Game is a healthy approach that forces you to think. And well, there is no harm in improving your ability to think while you are having fun solving the mysteries and cracking clues.

For A Fun & Exciting Time.

Escape Room Game is a creative setup where you can test yourself, build a team and solve the mysteries. It creates a very chill yet competitive environment. You cannot learn something from virtual games which you can from real life games. It gives you chance to mingle with your people with the most happening approach possible. The game gives you a break from the monotony and revives your energy. Just go and try it once, you will have a blast.
Solve a murder mystery or a bank robbery at the breakout escape room or mystery room in Ahmedabad and come out a warrior as you connect all the dots and solve it before your time finishes.
Hoarder. Overthinker. Dreamer. Mostly Writer. Lover of little things and coffee. Always wants to have the last word and wants to be chosen first. Might find her dancing or speaking to herself on the driveway.