This is an amazing season of festivals in India. And with the celebrating vibes, here comes the great time to organize engaging events for people living in a happening city like Ahmedabad. Ahmedabad is a vibrant and colorful city. Nothing can be better than outdoor events in Ahmedabad to make the most out of this space. Sounds amazing, right? An outdoor activity is a completely fun way to meet, connect, and enjoy with the like-minded people. However, it is not that easy for the event organizers. Organizing such activities on a large scale comes with a lot of responsibilities, a new set of challenges, and concerns. If you are an enthusiastic soul and love to explore the world of event management, below are some helpful tips for planning an outdoor event. Let's have a look.
Understand The Outdoor Requirements Of Your Event
It is not important that every event requires an outdoor setting. For example, if you are organizing a jewelry exhibition in the city, it is better to book an enclosed space like a huge hall and not an open field. Point is that one must understand the requirements and criticality of having an outdoor area for an event. Understand the objectives of your event and if it allows, book an outdoor area for events like music concerts, flea markets etc.  
Decide A Venue
Now that you are certain to organize an outdoor activity, time to discover a suitable place for the event. Just like any indoor activity, understand and inspect the requirement in a detailed manner associated with the outdoor event. Work with the site management, understand the outdoor facilities, and check whether they are perfect for your event or not. Getting proper permits is also a vital part after deciding a venue, be it a park or an outdoor concert area.
Check The Weather And Then Proceed
Events and people can be under control but you can suffer a lot if natural complexities occur. It is going to be an outdoor event so it's better to stay on your toes. Keep an eye on the weather conditions and forecasts as the day of the event approaches. The best way to tackle such situations is to have a backup plan or strategy which will help you deal with conditions like rain. Have a portable pavilion ready in advance, sign contract details with stakeholders considering the weather conditions, understand cost liabilities, insurance options and more. Make a backup strategy which will save you from unexpected weather conditions.  
Keep The Equipments Handy
Be it an indoor or outdoor event, equipment is an essential part of the celebration. Especially, when you are indulged in an outdoor activity, you will have to manage more stuff including sound systems, lighting, generator, running wifi setting, and more. These are some big considerable equipment for an event. Apart from this, don't miss on having things like extension cords, sync cords, duct tape from your side.
Be A Good Host
As an event manager, you are responsible to ensure the comfort level of the attendees. Make sure your guests get the amenities like proper seating arrangement, sanitation facilities, lighting, fans etc. Besides, keep an eye on the steady supply of water and food items for them. Hand sanitizers and tissues are some things you can easily miss out on. Thus, have a good team that takes care of all these amenities. Offer good and comfortable services to your guests and you will be remembered for long.
Event management is a tough job. Someone who is good at managing people and facilities provided to them can only excel. Follow these insights during the planning stage of an outdoor event if you want to perform well as an event organizer.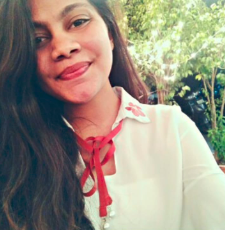 Hoarder. Overthinker. Dreamer. Mostly Writer. Lover of little things and coffee. Always wants to have the last word and wants to be chosen first. Might find her dancing or speaking to herself on the driveway.