"One day you'll leave this world behind. So live a life you will remember."
Do these beautiful lines ring a bell? You must have grooved to his songs at some party or disco club or hummed to his addictive song while listening to the radio on a long drive. Honestly, his songs are inescapable.
Last week, the world woke up to the devastating news of Swedish musician Avicii's death and his fans mourned. Born as Tim Bergling in 1989, the twice Grammy-nominated electronic dance music (EDM) producer rose to fame with his 2011 superhit 'Levels' for which he earned his second Grammy nomination. Popularly known by his stage name Avicii, he has also produced music for widely known Coldplay and Madonna, thus, achieving the status of one of the highest paid DJs. The 28-year-old EDM artist was ranked as the world's sixth highest paid DJ by Forbes in 2015. He even teamed up with other musicians including Dan Tyminski, Zac Brown, Adam Lambert, and Wyclef Jean.
Devastating news about Avicii, a beautiful soul, passionate and extremely talented with so much more to do. My heart goes out to his family. God bless you Tim x

— Calvin Harris (@CalvinHarris) April 20, 2018
The artist with the golden talent also released two albums "True" in 2013 and "Stories" in 2015. People streamed his songs on Spotify and Shazam more than a million times. With fans going crazy about his wonderful song 'Levels', his another best-known song, "Wake me Up" acquired the number 4 spot on Billboard's Hot 100 chart and lingered for more than a year highlighting the lessons of youth:
So wake me up when it's all over,
When I'm wiser and I'm older,
All this time I was finding myself, and I
Didn't know I was lost.
Unfortunately, at the age of 26, Avicii decided to retire from international touring in 2016 due to health problems including acute pancreatitis which was partly related to excessive drinking. He also released a statement telling the world that his decision to retire made him feel "happy" and "free". However, he assured his fans that he will be making and recording music in the studio, adding that, "what I feel I was born to do."
Wow, I would like to take a moment to pay tribute to the man who really opened my eyes as to what my productions could one day sound like. @Avicii was a genius and a music innovator, and I can not believe he is no longer with us. RIP to the very best.

— Charlie Puth (@charlieputh) April 20, 2018
But the premature death of dance music's trailblazer on April 20th in Muscat, Oman has left a huge fanbase struggling to come to terms with the tragic loss of EDM's brightest artist. A star among DJs, he influenced many artists with his innovative work. Before hitting the main stage at Coachella, Kygo, a popular Norwegian DJ, said goodbye to "my biggest inspiration and the reason why I started making electronic music." Famous musicians beyond electronic music world voiced their thoughts about Avicii – Imagine Dragons found working with Tim "one of my favourite collaborative moments".
devastated at the news of @Avicii passing. working with him was one of my favorite collaborative moments. far too young. the world was a happier and fuller place with his presence and art. sending all my love to his friends and family. Xxdr

— Imagine Dragons (@Imaginedragons) April 20, 2018
Avicii: True Stories, a Netflix documentary on the dance music icon paints a distressing portrait of his struggle with health and anxiety issues around musical tours. If you haven't heard, do check out this latest album 2017 EP "Avīci (01)" which is a six-track collection.
In memory of one of the most popular EDM artists, we have gathered some known and unknown facts about his musical journey from being a bedroom producer to the heartthrob of dance music industry.
Although his real name is Tim Bergling, he acquired his stage name from Avicii – the lowest level of hell in Buddhism. Since the name was already available on MySpace, he stylized as "Avicii", adding the extra 'i'. Pronounce it as A-VEE-CHEE.
Began sound mixing at the age of 8 in his bedroom, Avicii was discovered by his manager Ash Pournouri who after reading his blog, met him over a cup of coffee.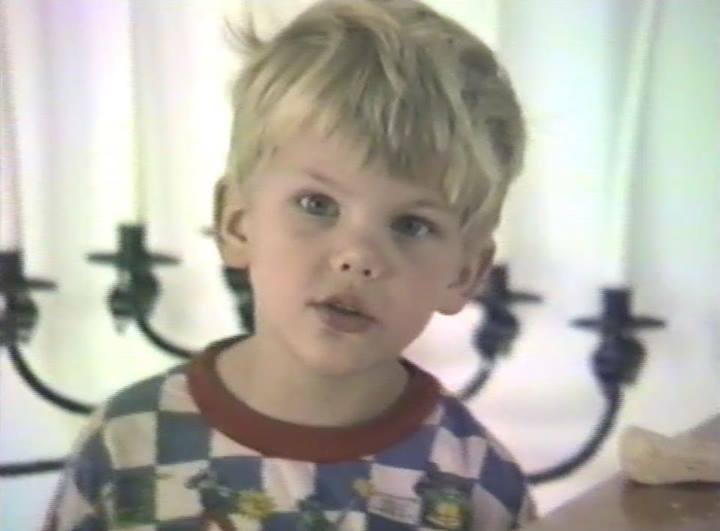 How did he become a rising star among so many EDM artists? 'LE7ELS' song took his career to new heights in 2012, hitting the mainstream charts by becoming ubiquitous across the world. The popular song includes a vocal sample from "Something's Got a Hold on Me" by Etta James. The same 'Levels' hit the top ten list in Germany, Finland, Croatia, Denmark, Austria, Bosnia, Belgium, Italy, Ireland, Slovenia, the Netherlands, and the United Kingdom.
Born on 8th September 1989, the Swedish DJ garnered two million and three million followers on Facebook and subsequently released a song called 'Two Million' and 'Three Million' respectively, that are freely available on Soundcloud.
His two greatest numbers 'Sunshine' in 2012 and 'LE7ELS' in 2013 were nominated for Grammys for Best Dance Recording.
One of the surprising facts about him is his memorable performance at the Swedish Royal wedding of Prince Carl Philip and Sofia Hellqvist in 2015. Cherishing the bond with the dance music icon, the Royal couple released a statement after the shocking news came out of his passing away: "It is with great sadness that we received the news that Tim Bergling has passed away. We are grateful that we got to know him and admired him as an artist and the great person he was. He made our wedding unforgettable with his great music."
The world-famous DJ who composed electronic hits "Hey Brother" and "Nights" co-founded House For Hunger in 2011 and raised awareness for eradicating world hunger during his tour. He donated $1 million to Feeding America, a non-profit hunger relief organization, founded by John van Hengel.
With a grand business of selling 267,000 copies in its first week in the UK, "Wake Me Up" became the UK's fastest-selling song of 2013.
In 2012, he was known to be the first ever DJ to perform as a headline artist for world-famous Radio City Music Hall in New York City.
Avīci (01), his recent album got him nomination under Top Dance/Electronic Album category at 2018 Billboard Music Awards to be broadcast live on May 20th.
Thanks for the nomination! ? @billboard #BBMAS pic.twitter.com/uTjKQALeX2

— Tim Bergling (@Avicii) April 17, 2018
Heard "A Sky Full of Stars" and "Hymn for the Weekend" by Coldplay? The hottest Swedish DJ collaborated with Chris Martin and co-wrote and co-produced these amazing songs.
Mike Posner in his song "I Took a Pill in Ibiza", expressed his gratitude to Avicii who had co-written "Stay with You" with Posner. The song went like: "I took a pill in Ibiza; To show Avicii I was cool"
A dog lover, Tim loved spending time with his adorable dog Liam.
In 2014, Avicii collaborated with Carlos Santana, Alexandre Pires, and Wyclef Jean for the official Anthem titled "Dar um Jeito (We Will Find a Way) to be performed at the closing ceremony of FIFA 2014 World Cup.
Joined hands with iconic fashion brand Ralph Lauren, he even modelled for their Denim & Supply campaign and released an edited version of his song 'Silhouettes' to promote the brand.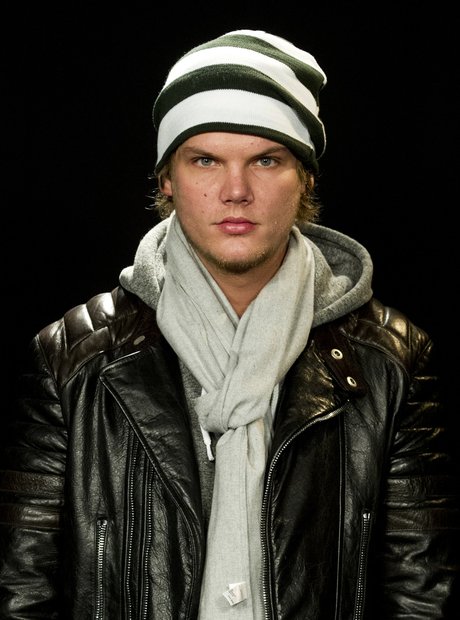 2013 brought him recognition through his first award for 'Best Electronic at the MTV EMA's and American Music Award for Electronic Dance Music Artist.
Bergling has performed at marquee festivals including Ultra (shared the stage with Madonna), Lollapalooza, Coachella, and around 250 shows per year, however, on his 25th birthday, he cancelled his tour and performances of 2014 due to health issues.
The talented EDM musician counts Eric Prydz and Swedish House Mafia as his huge inspirations.
The untimely death of one of the most outstanding EDM artists at the tender age of 28 has left a deep and lasting impression on his worldwide based fans who grew up listening to his songs. Nevertheless, music does not die with the artist, it survives in the same manner while becoming a part of music history. The talented Swedish DJ will live through his electrifying and soul-wrenching music.
"It's hard – some people get inspired by a feeling, but I'm mostly inspired by melodies." – Avicii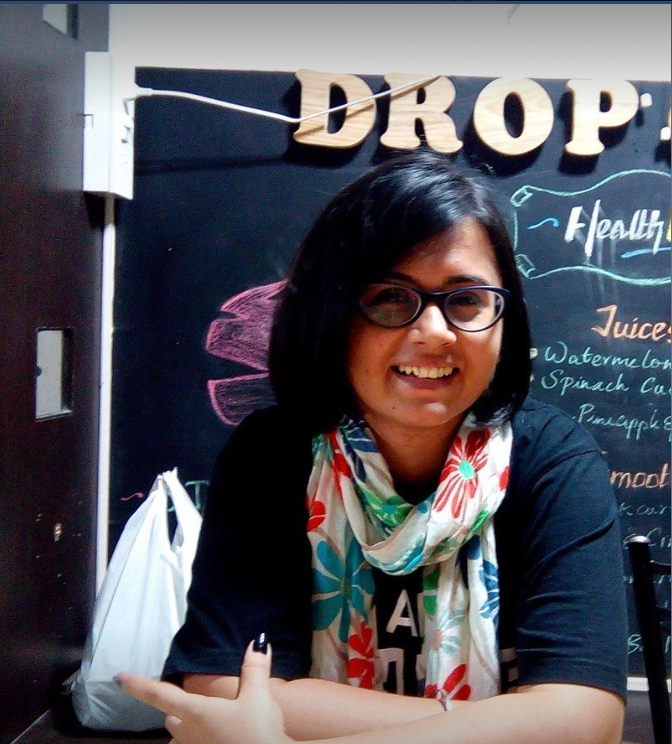 A cynophilist, Chanchal makes sure to stop by and say hello to every dog that crosses her way. She easily connects with those who strongly believe in equal rights for women. Apart from these, she fancies the idea of spending her free time in bookstore, cafés or her den when she is in a mood to watch a movie with some butter salted popcorns. An ardent lover of pretty lights, a hoarder of books (and cute souvenirs) and a supporter of "Silence is Golden", Chanchal is a full-time writer and a part-time food blogger.