Mumbai, the city which is known for its hustle bustle and fast-paced life of people moving through traffic packed roads can be a cyclist's paradise offering numerous cycling tracks that cut through the most scenic views mostly of the old town offering a chance to connect with nature while biking. Mumbai has great cycling tracks which provide a relaxing experience when the wind touches ones face and one can feel the adrenaline rushing through their body. Some of the best cycling routes in Mumbai to jot down are:
1. Marine drive to Bombay Fort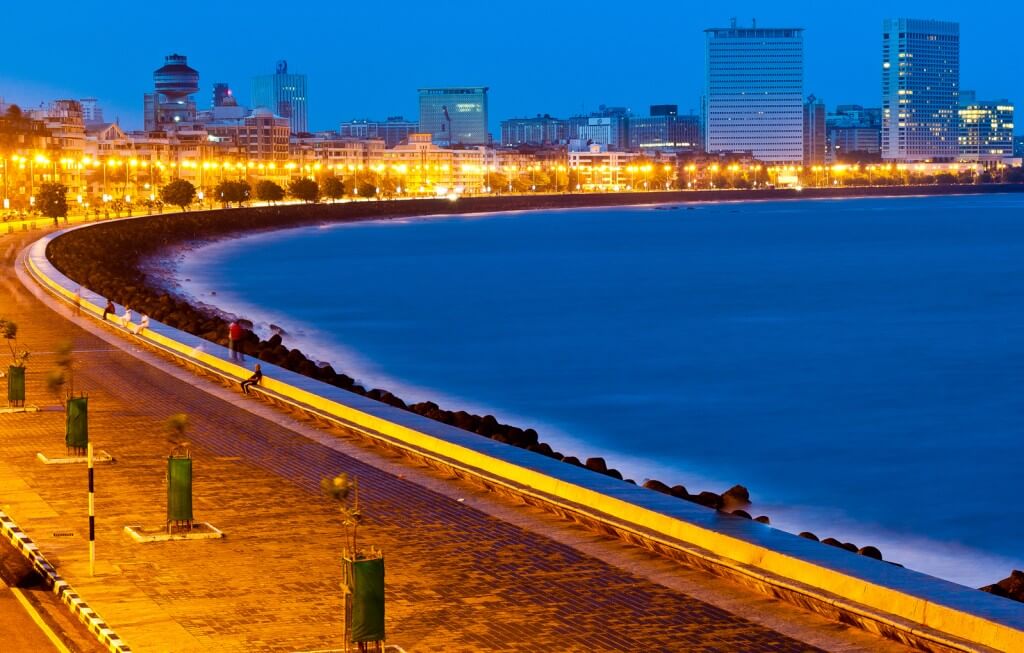 It is 15 Kilometer long stretch starting from Chhatrapati Shivaji Maharaj terminus to fort area that goes along Sasson Docks, Crawford market, Mumbadevi Temple and covers Marine drive. The best part is in between 3.5 Kilometer of road covered in lush greenery which soothes the eye and gives a chance to explore one of the most beautiful yet busiest parts of the city while cycling in Mumbai.
2. Aarey Milk Colony to Goregaon East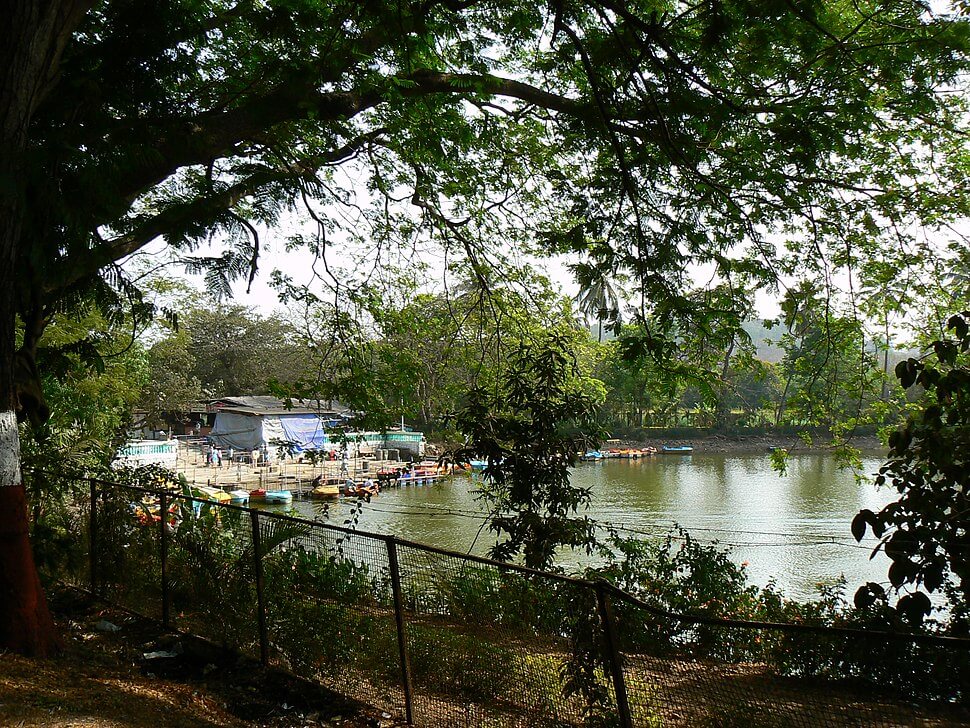 Aarey Milk Colony situated in the Goregaon East is one of the greenest parts of the city spread over 4000 acres. It has trees all around and boulevards on either side of the road making it one of the cyclists' favorite cycling routes in Mumbai. It also passes through Chhota Kashmir, a recreational garden providing a beautiful picnic spot.
3. Yeoor Hills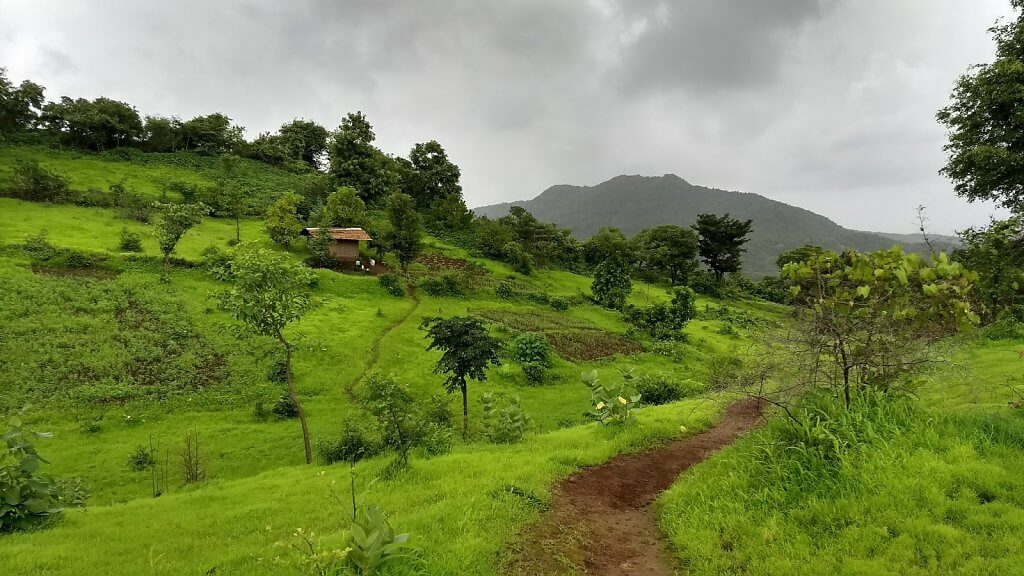 Popularly known as "Mama Bhanja Hills" at Thane has cycling trail along the hills that attracts bikers who are adventure lovers as the circuit is covered with lakes, waterfalls and streams. The ride begins in Mumbai suburbs in Mulund passing through Ghodbunder road, before heading to Yeoor Hills.
4. Sanjay Gandhi National Park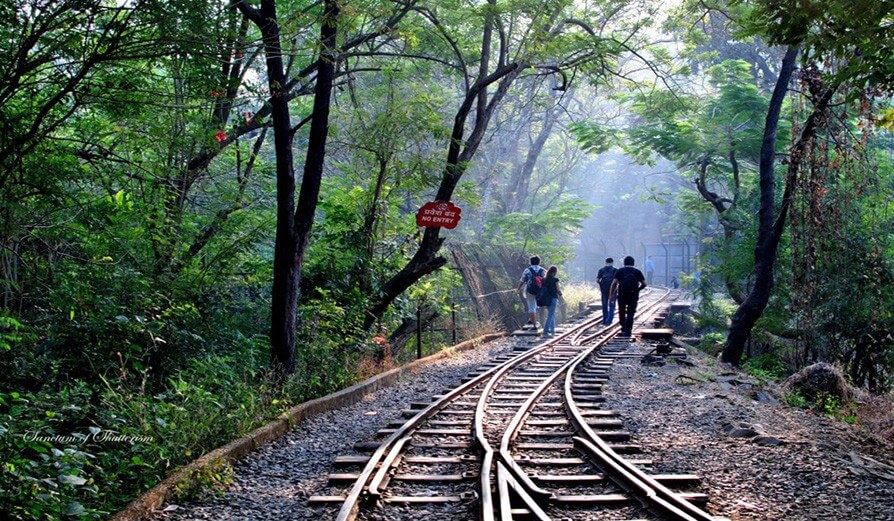 Sanjay Gandhi National Park or Borivali National Park is a 104 Kilometer square sanctuary away from the hustle bustle of the city which makes it a frequent visiting spot for bikers who wants to escape the city and get lost in the serenity of nature and ride along the lakes. It also encompasses the Kanheri caves providing additional tourist attraction in Mumbai.
5. Palm Beach Road to Kharghar Hills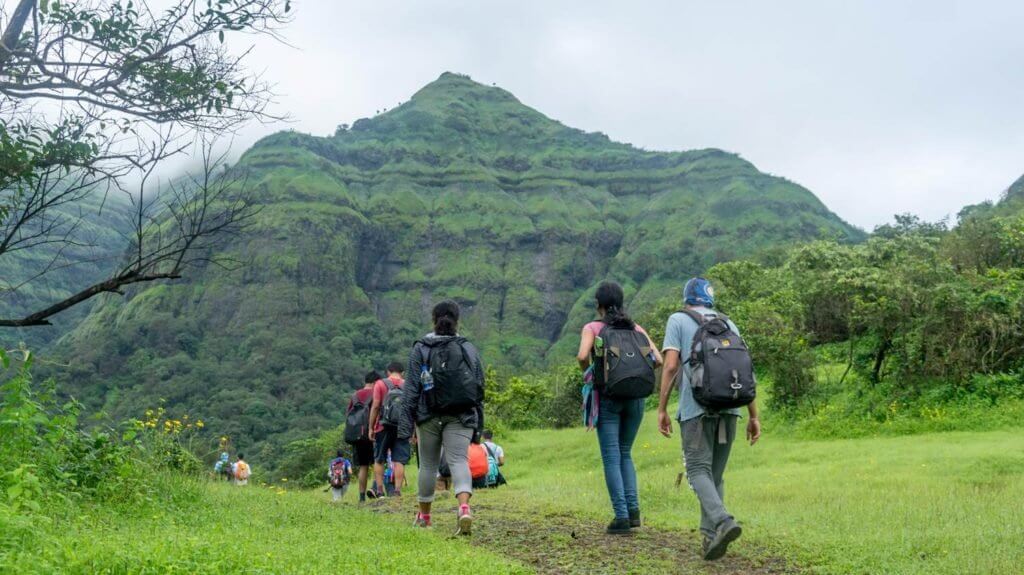 The stretch from Palm Beach Road to Kharghar Hills provides an ecstatic experience to bikers as it is surrounded by marshlands providing a scenic view. During monsoon, the stretch becomes even spectacular as you can enjoy waterfalls during the ride. It is also famous among birdwatchers as they can watch the wetland birds over the area.
6. Bandra to Churchgate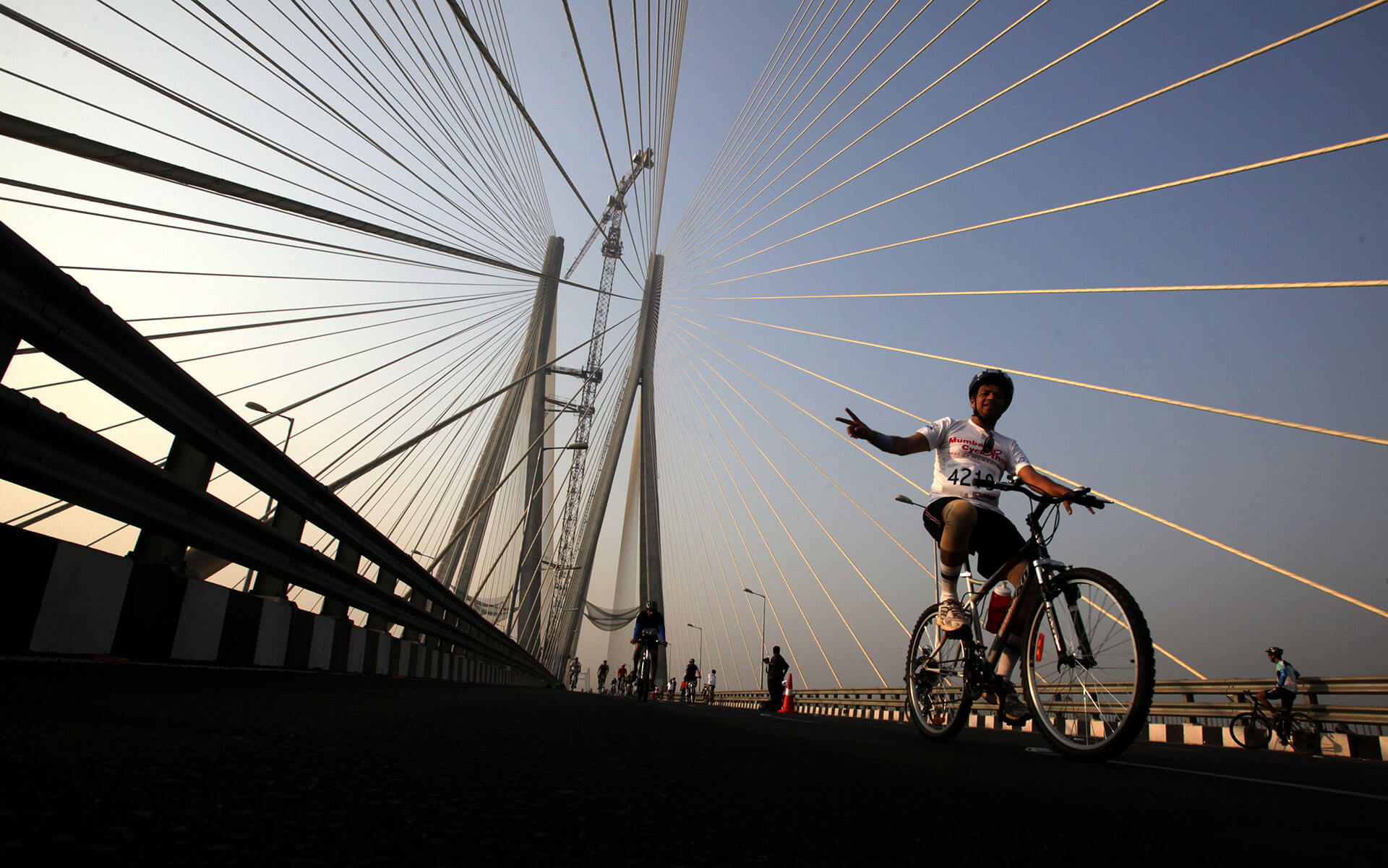 This route starting from Bandra is 20 Kilometer long which goes through crowded areas of Dadar to less populated Malabar hills. This is one of the most awesome cycling tracks in Mumbai as you get to enjoy beautiful boulevards, spectacular view of Bandra lake and skyscrapers on Worli sea face.
7. Eastern Express Highway
Eastern Express Highway is a connecting route between Thane and Chhatrapati Shivaji Maharaj Terminus where the road takes you past the crowded streets of Mumbai to give a sneak peak of lush greenery. It is a 20 Kilometer stretch where you can cycle from Ghatkopar till Mulund. Pro tip: Carry enough water to sustain through the whole ride as it can be a little tough.
8. Hiranandani Gardens- Powai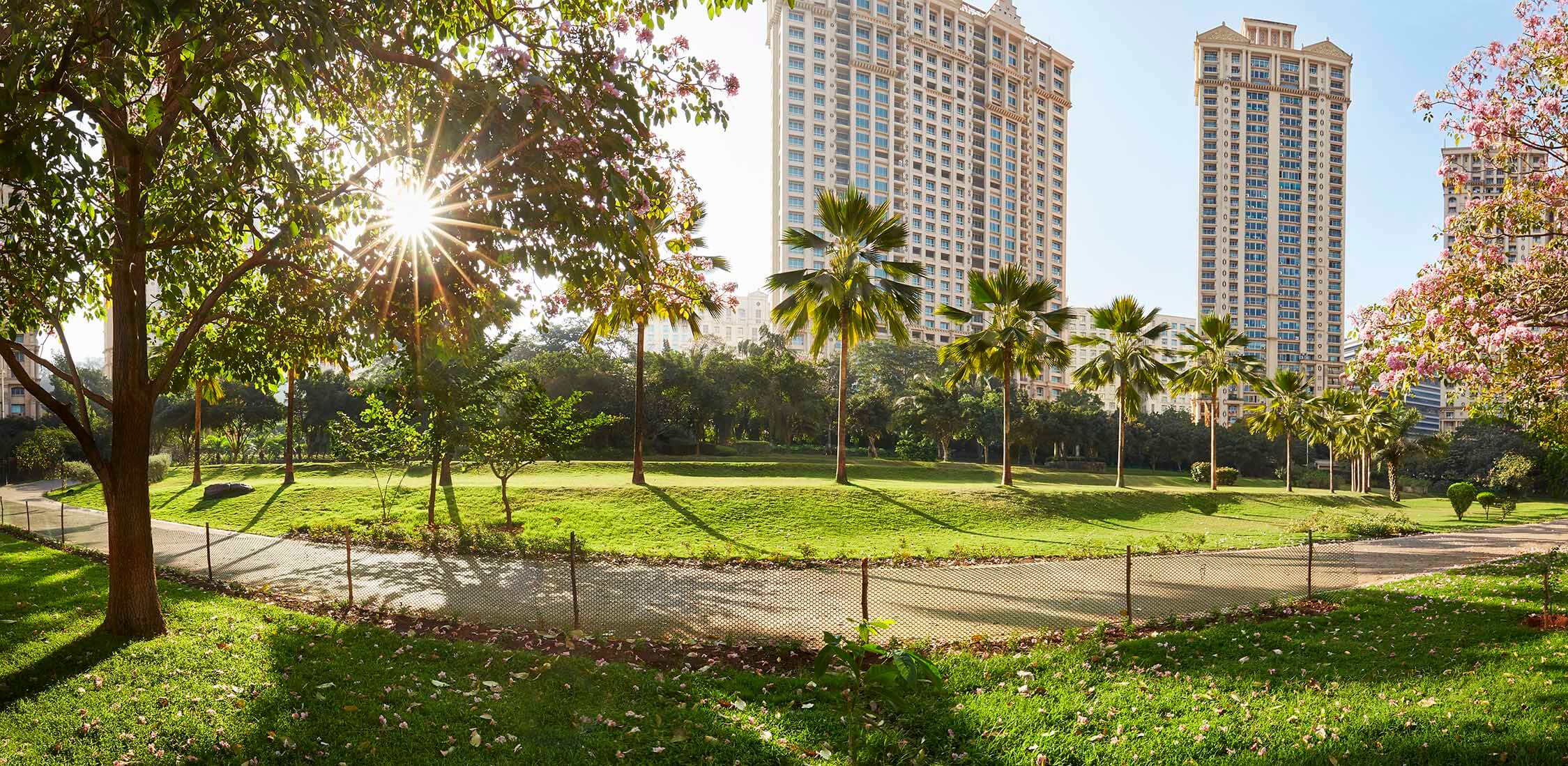 Hiranandani Gardens is located in the centre of Mumbai, geographically. It is connected to the Eastern and Western express highway through the JVLR. Hiranandani Gardens Township houses several gardens such as Heritage garden, Nirvana Park, etc. which makes it bliss for cyclists as they can ride through every nook and corner and watch out the beauty of the place.
9. Uttan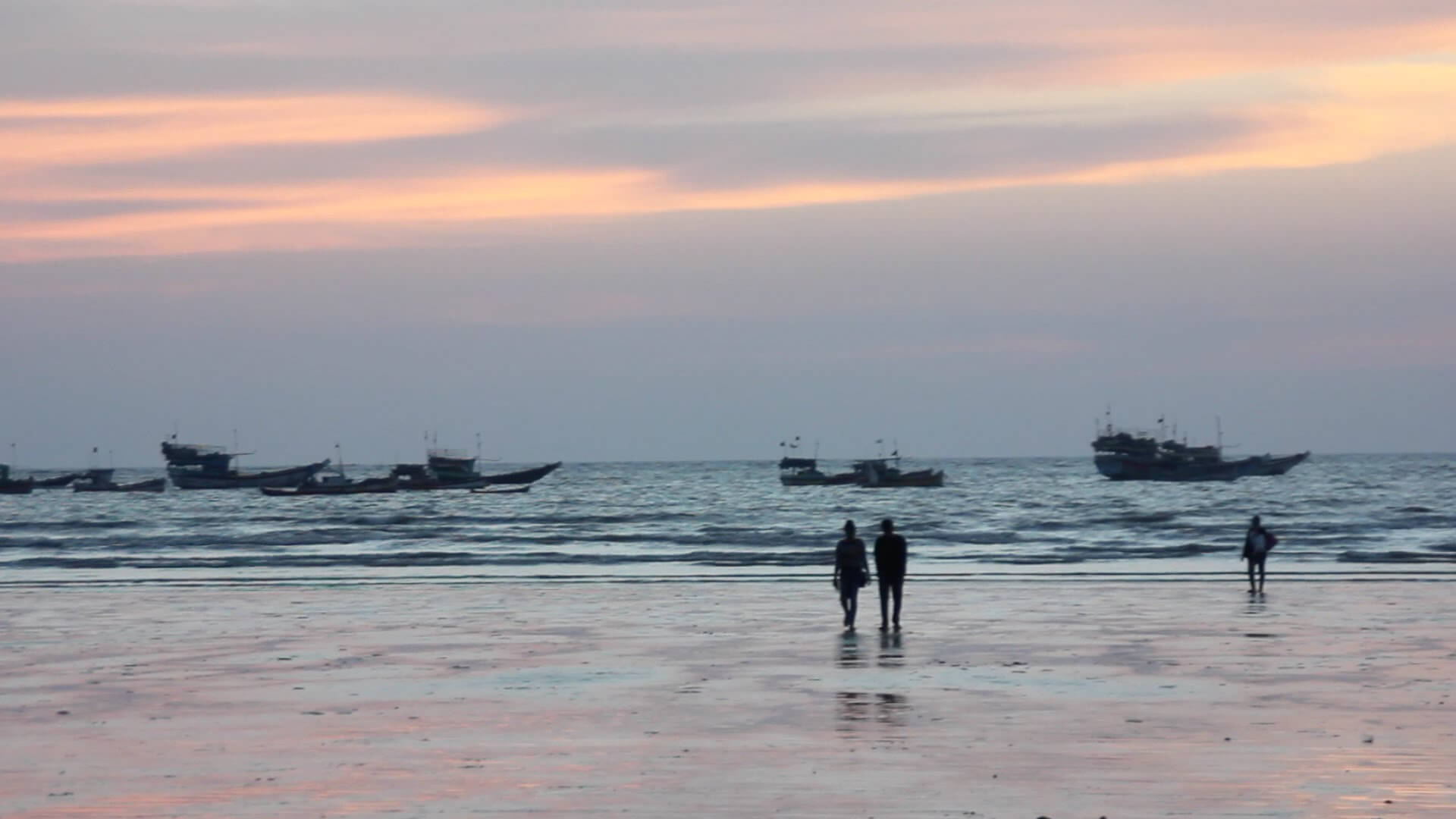 Uttan is a coastal town famed for its beaches and seafood is located 8 Kilometers from Bhayandar. The cycling trail is lined with fishing villages and mangroves lanes in Gorai, Uttan, and Manori which makes the cycling experience enduring. In addition, you can also enjoy nature's calmness near its beachside.
10. Bandra Kurla Complex (BKC)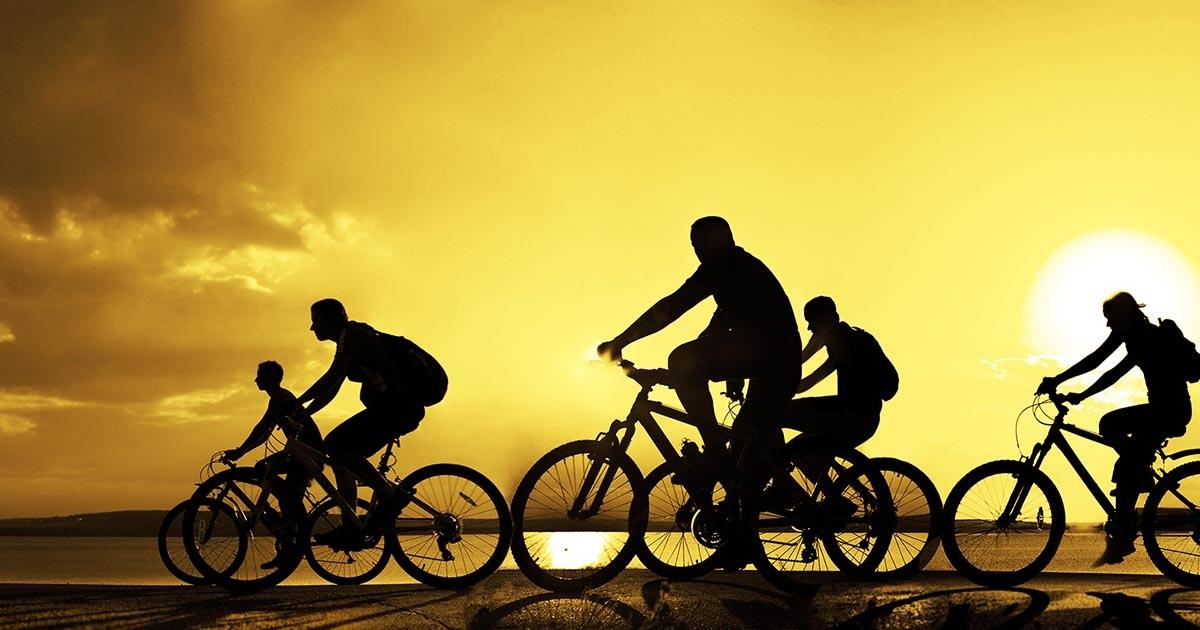 Bandra Kurla Complex is a planned district in Bandra which houses a number of commercial buildings. If you are wondering how does it make a good spot for cycling in Mumbai, the answer is its wide smooth roads making the cycling experience distinguished.
11. Banganga Tank- Malabar hill, Walkeshwar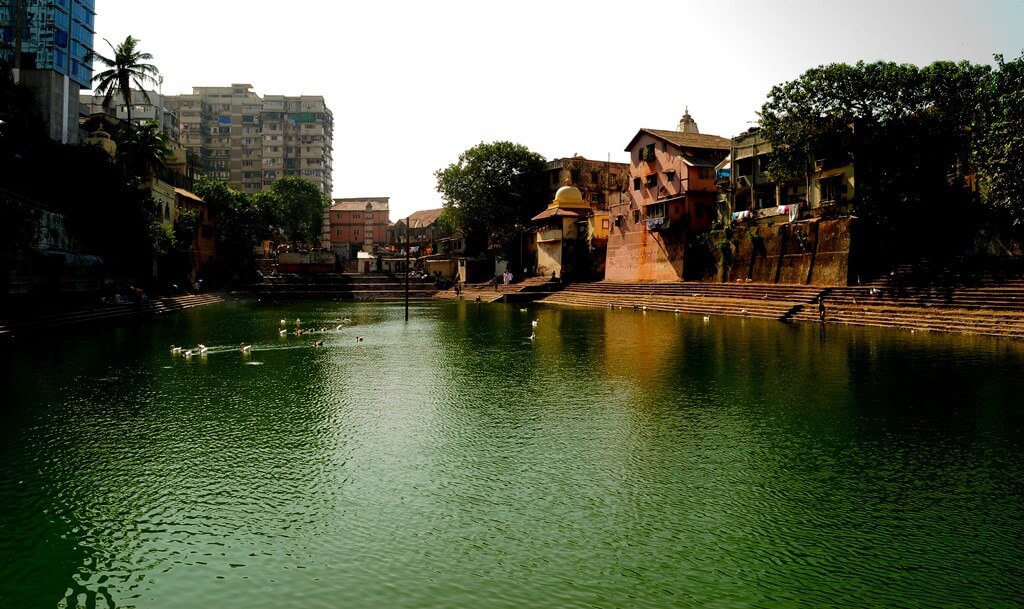 Banganga Tank is one of the oldest sweet water tanks located on the far west corner of the Black Bay. One can access the tank and the temple through narrow lanes lined with old houses and immense history making it one of the favorite cycling spots for cyclists. The circuit of around 70 Kilometers around Malabar Hills and its Hanging gardens surrounded by Temples is a picturesque sight.
12. Alibaug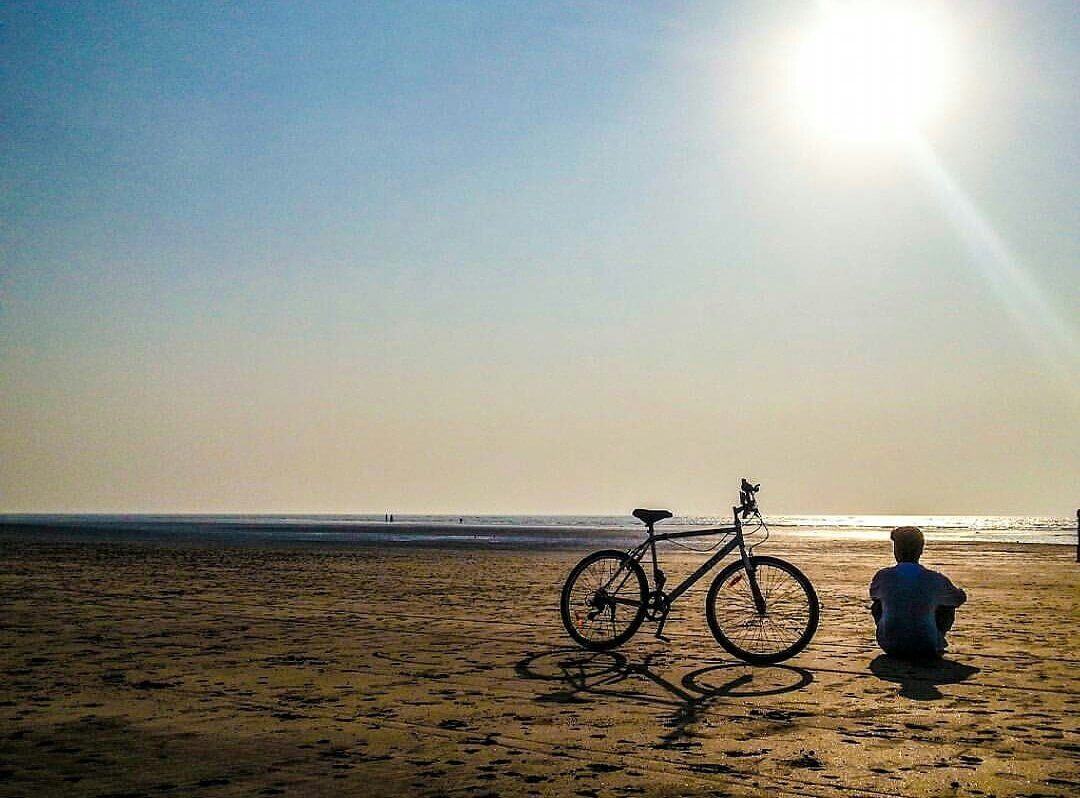 Alibaug is a serene locality located on the Konkan coast of western Maharashtra. It is an ideal place for cyclists as they can spend their time cycling and appreciating nature as it has farmlands and hillsides farther down its coast. Cyclists can enjoy fast cycling as well, as the level of traffic is less. Alibaug has it all, from pristine hills, mangroves, lush greenery and open beaches which make cycling here rememberable.
13. Nariman Point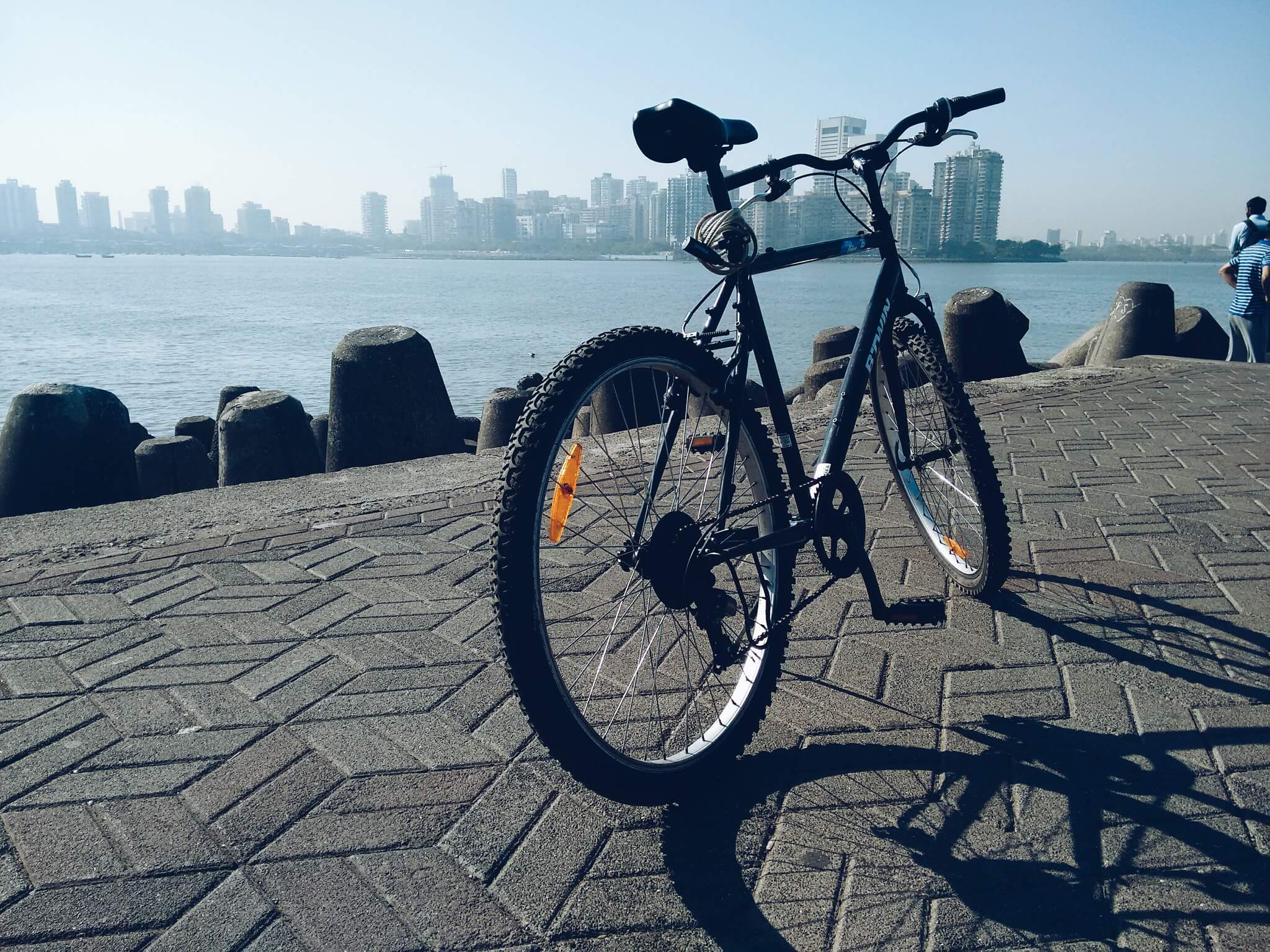 Starting from Nariman Point, riding through Marine Drive towards Malabar Hills makes the ride noteworthy as one can view the tall and beautiful skyscrapers of the city as well as the greenery around Malabar hills. Many cycling tours in Mumbai organize group tours on this route during weekends which is a great rejuvenating escape from the busy life of the city.
14. Mangrove Circuit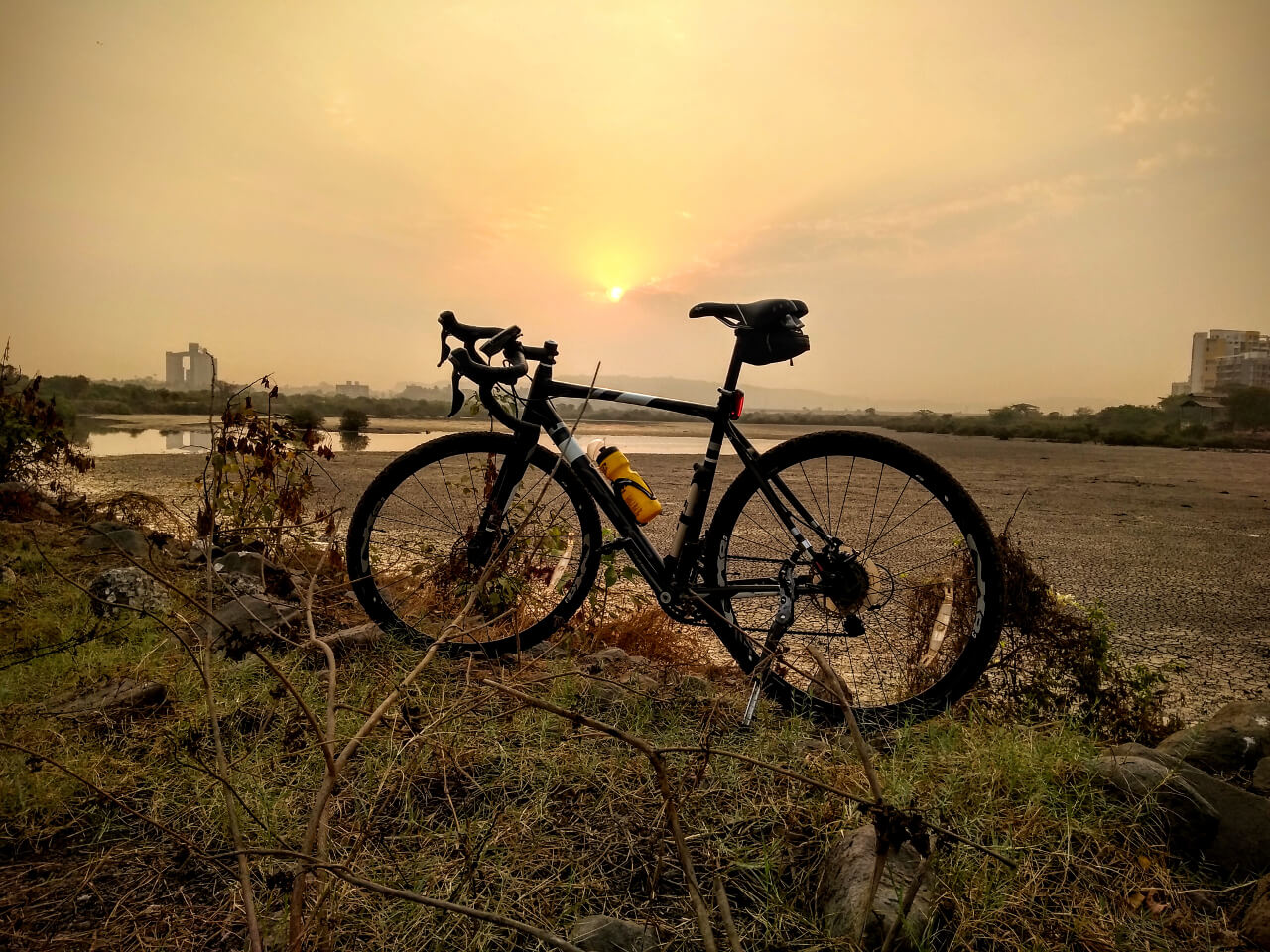 Mangrove circuit is a stretch along the bank of Ulhas through Uttan which goes on to Gorai providing a prodigious cycling experience. Along the way, one can also witness the Stupa. At the end of Gorai, one can even enjoy the tranquility at the Manori beachside.
15. Mandwa to Murud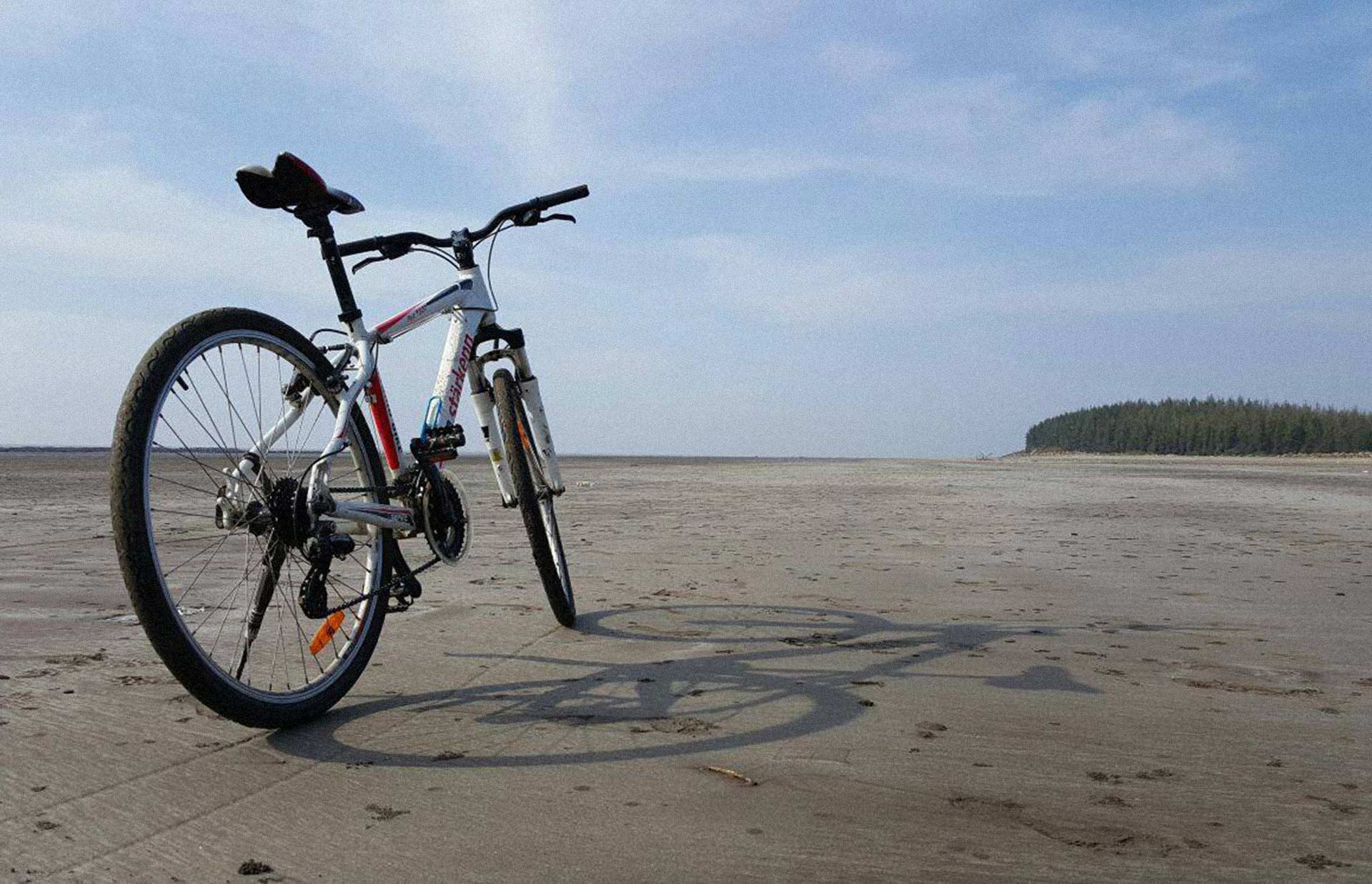 This cycling trail is at a 71 Kilometer distance from Mandwa along the scenic coastal areas of Mumbai. You can take a ferry from Gateway of India to Mandwa. The trail from Mandwa to Mururd is exceptional as you get to enjoy the spectacular views, beaches and authentic coastal cuisines at the eateries.
Check Out Cycling Events in Mumbai