While we are all stuck at home, it's best we utilize this time for our growth and to develop our skills. If you are into art then taking a creative art class only makes sense and for anyone into business, developing their professional skills is the right thing to do. If you belong to the field of marketing and not the conventional but the digital one; keywords and SEO is where your life revolves then you might want to develop yourself there. Look for some of the best SEO and digital marketing courses to hone your skills!
Here is a list of 10 best Udemy course that you must take into consideration if you are looking for some of the finest SEO & digital marketing courses online:
1. Master Digital Marketing: Strategy, Social Media Marketing, SEO, Email Marketing, Analytics & More!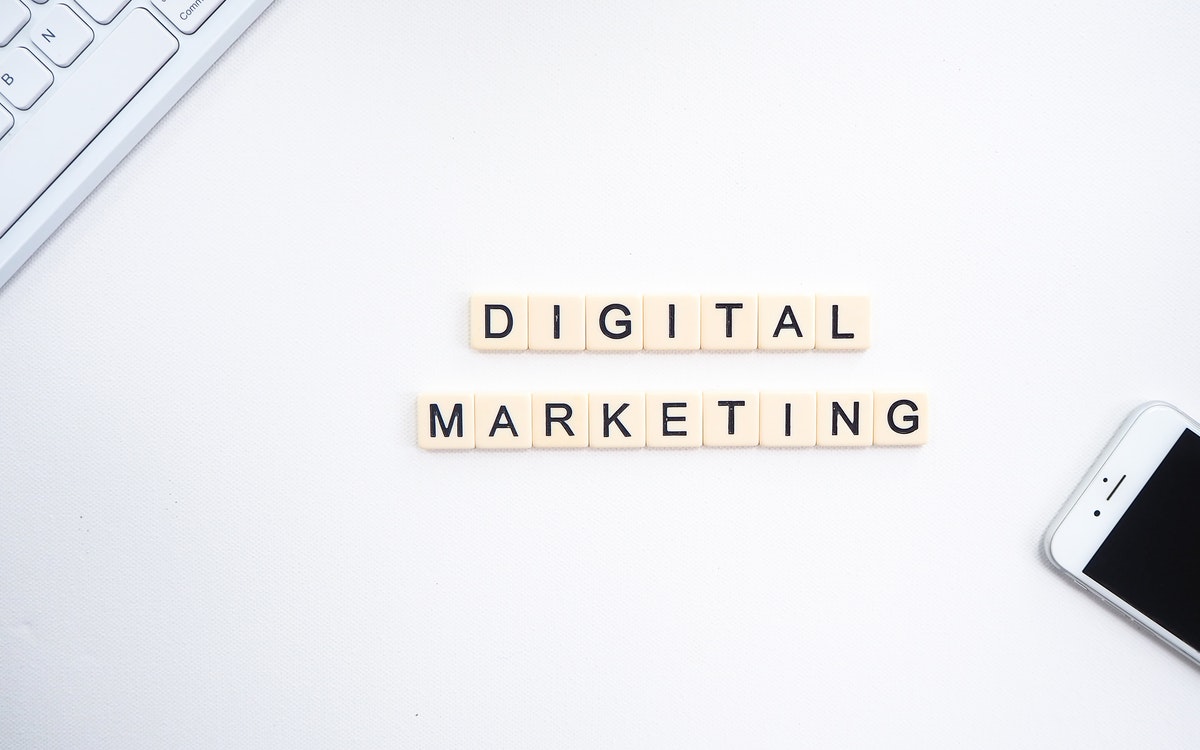 The course is hugely interactive with projects, checklists & actionable lectures built into every section.
Learn step by step how to market a business online from scratch across all the major marketing channels.
Follow the steps on screen to get results at work, for own business or for your digital marketing clients.
Covering 12 major online marketing topics and comprising of 20+ hours of clear cut lectures & practice activities – this course is "incredible value for money!" as one student said. We'll cover:
Market Research. Ask 3 simple questions to validate your business idea.
WordPress. Build a world-class website in 1 hour without any coding.
Email Marketing. Build a mailing list of 1000 people in 30 days from scratch.
Copywriting. Writesales pages that make the cash register ring!
SEO (Search Engine Optimisation). Get free traffic to your website with SEO.
YouTube Marketing. Drive traffic & sales with simple "how to" videos.
Social Media Marketing (Instagram, Facebook, Twitter, Pinterest & Quora).
Linkedin Marketing. Go viral on Linkedin and 400x your connections.
App Marketing. Discover 43 Ways To Promote Your App.
Google Adwords. Avoid common mistakes and set up profitable campaigns first time.
Facebook Ads. Make money with Facebook Ads without spending a fortune.
Google Analytics. Improve your marketing with Google Analytics data.
By the end of this course, you will be confidently implementing marketing strategies across the major online marketing channels.
Who this course is for:
Pre-launch business owners who don't know where to get started
Website owners who are struggling to get traffic and sales
Anyone looking to start a pick up highly paid freelancing skills
To book your place for the complete digital marketing course online, click here.
2. Digital Advertising & Marketing 101: Take The Complete Guide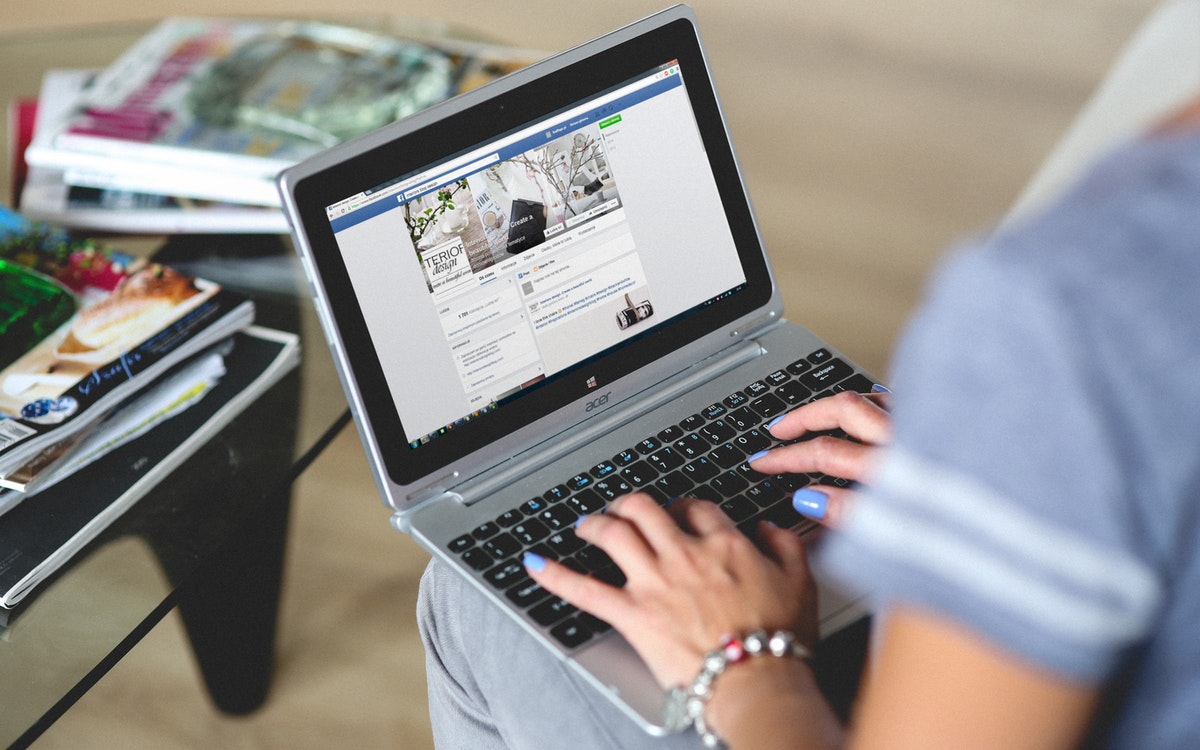 This course is designed as an introduction to the world of digital and online advertising. In it we'll cover all the different types of digital ad unit, advertising partners, process, buying and more. It is perfect for anyone who is interested in advertising their business online, looking for a job in digital media planning, wondering how major brands decide to place an ad online, a student focusing on marketing and advertising, or those who are generally interested in how the ads you see online are created and served to you.
The skills you will learn in this course can be applied in any country and to any company. The digital advertising space is a global industry and professionals in the space need to have a global mindset to succeed.
This Course Available in Following Languages: English, Portuguese, German
Cost and engagement rates may vary from country to country, but the basic skills and underlying trends carry across all regions, so no matter where you're from or where you work, this course can help you.
To book your place for this digital marketing and advertising course, click here.
3. Grow Your Business – Digital Marketing Masterclass | 23 Courses in 1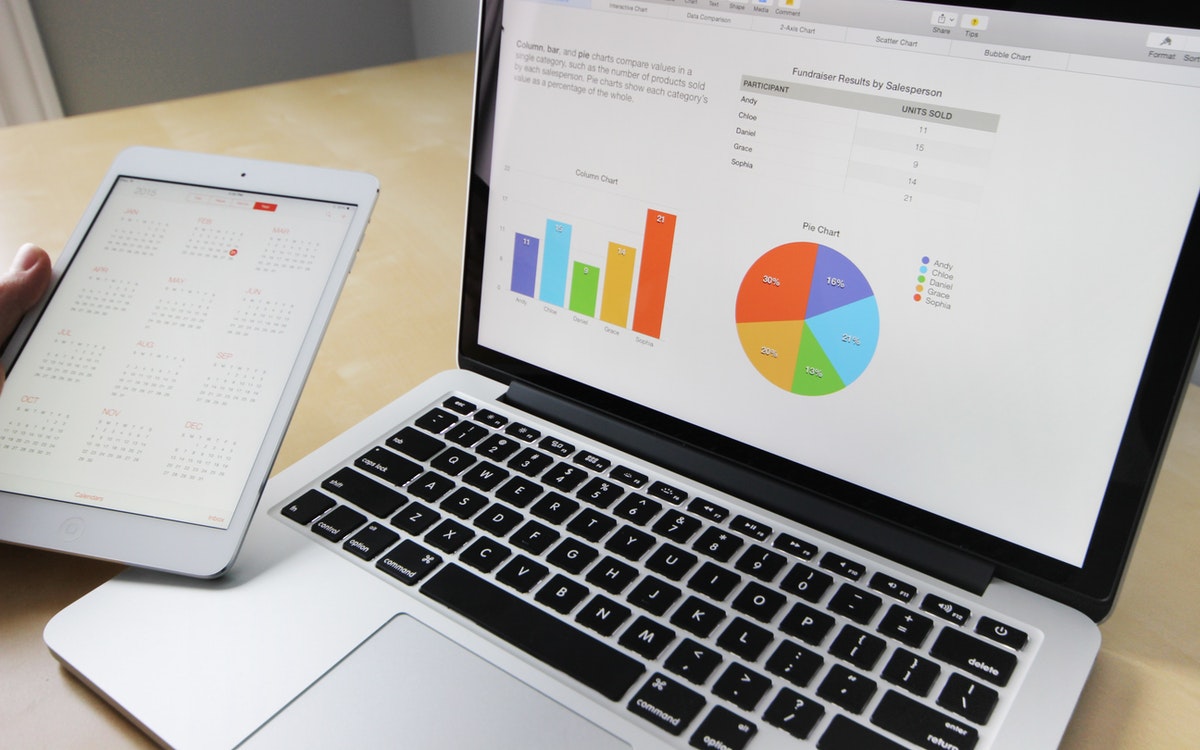 You're looking for a complete digital marketing course to teach you everything you need to become a digital marketing expert, right?
You've found the right digital marketing course!
With the skills learned in our digital marketing course, you can:
GROW your own business
LAND a job in this hot marketing industry
HELP a client increase their business
Grow your business with social media marketing, content marketing, email marketing, and more!
You'll learn the proper techniques and strategies for each section. Then you'll see how these strategies are used in the real world with case studies. Finally, you'll take action yourself, and see real results!
To book your place for this Digital Marketing Masterclass which will help in growing your business, click here.
4. Social Media Marketing Agency: Digital Marketing + Business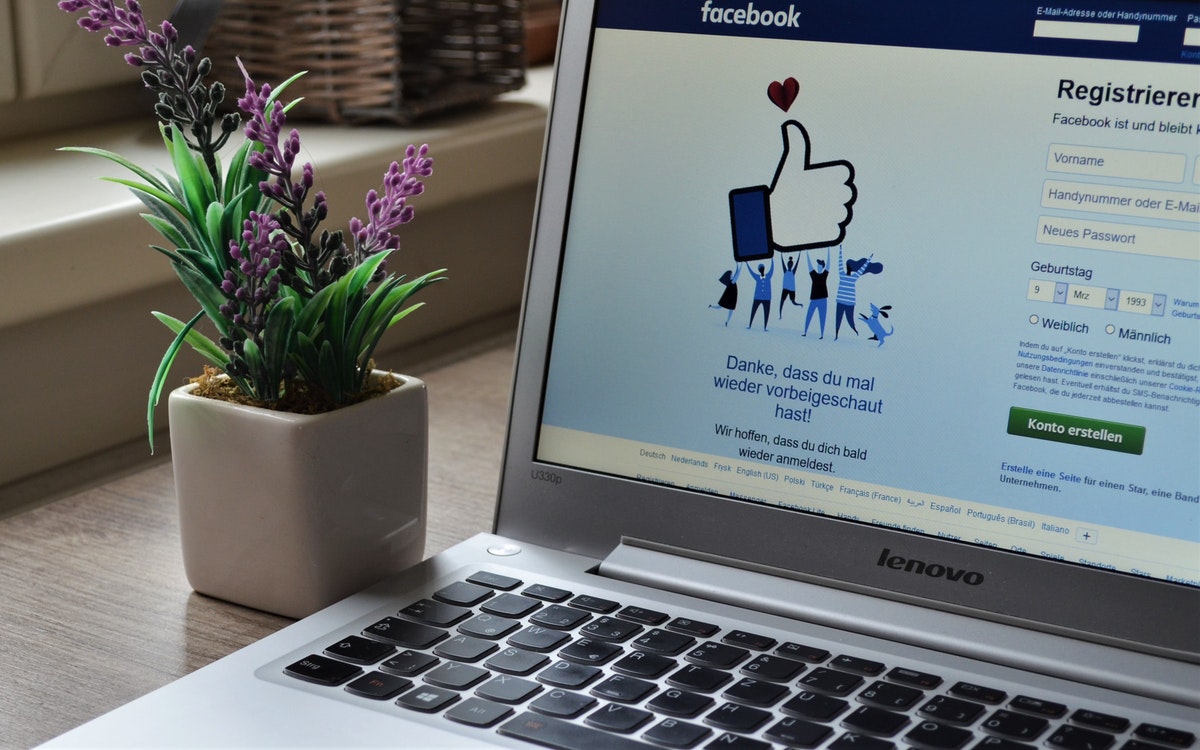 In this Social Media Marketing Agency course (SMMA) You will learn how to:
Build a social media marketing agency
Facebook marketing & Facebook ads
Find the right niche for your business
Setup pricing & build your agency's website
Digital marketing mentality & fundamentals
Instagram marketing
Find & get clients for your agency
Social media copywriting
How to become a story teller
SEO & SMM
Retargeting, Remarketing and a lot more
This course is a complete package for people who want to learn marketing and start to make money with it as a digital marketer, or in general people who want to make good money with specific instructions.
Along the course we will learn both how you can do a successful marketing for different businesses and how you can build a successful social media marketing agency.
Who this course is for:
People who want to start a social media marketing agency
Anyone who wants to make money with marketing
People who want to do marketing for their business
To book your place for this social media marketing course, click here.
5. Digital Marketing & Advertising 101: Take The Complete Guide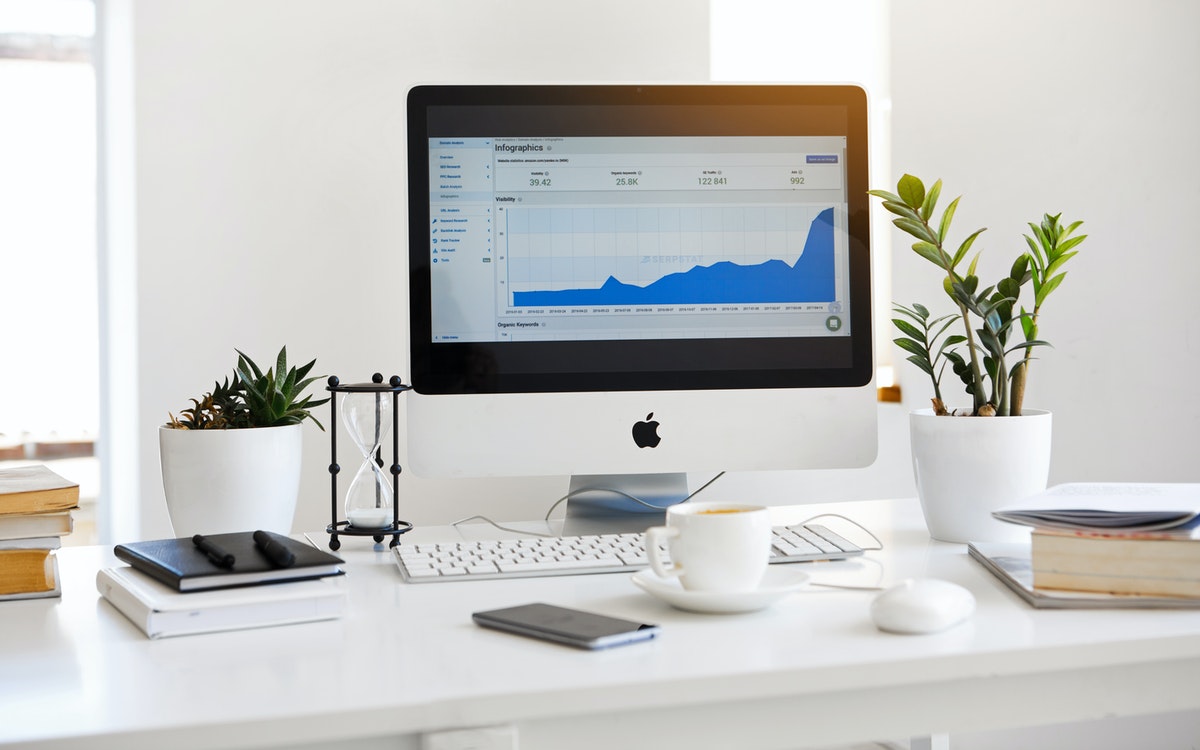 Are you ready to learn about the world of Digital Marketing & Digital Advertising? Do you want to learn about the hundreds of companies outside of Google and Facebook which control ads you see on your computer, phones, and tablets? Are you ready to understand the terms, pricing models, ad units, and everything else you need to succeed in the digital advertising space? Then you're in the right place!
To successfully create and manage digital advertising campaigns on that scale you need to understand not just the basic advertising principles you learn in school, but fully understand the ever changing digital advertising ecosystem.
This course will teach you everything you need to know to get a job in advertising and marketing, run a successful campaign, grow your current business or find new ways to increase your personal value at your current job.
Who this course is for:
Great for anyone working in advertising/sales, digital or otherwise, who wants an update on the digital space
Students, those looking for a job in digital advertising, business owners, anyone looking to monetize their website, or anyone interested in the process behind ads they see everyday
Traditional media professionals with decades of experience in broadcast media, television advertising, radio advertising, and print looking to get up to speed on digital advertising
To book your place for this class on digital marketing and advertising, click here.
6. SEO 2020: Complete SEO Training + SEO for WordPress Websites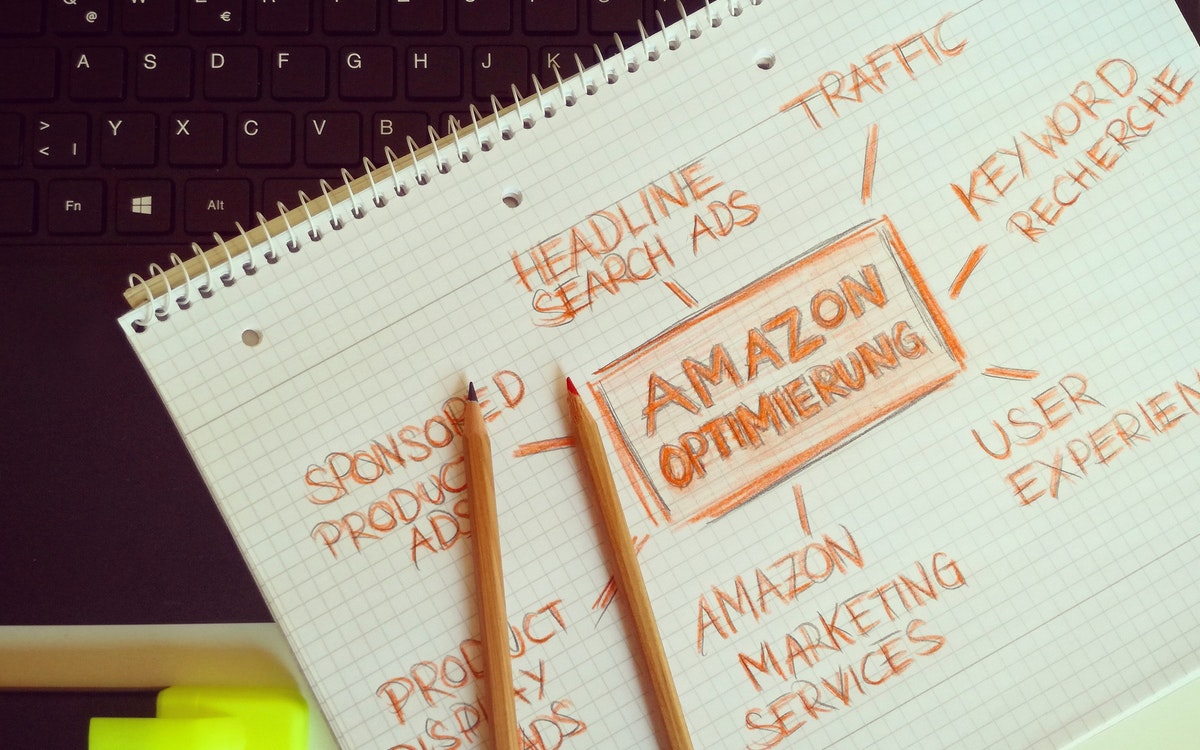 Rank 1 on Google with Technical SEO, 1s Pagespeed, UX SEO, Backlink SEO, Keyword Research SEO + WordPress SEO Training!
This course, SEO 2020 Training: The Complete SEO Course for WordPress Websites is all about 40 SEO (Search Engine Optimization) factors on how to reach top spot on Google search with Search Engine Optimization.
This entire SEO 2020 course is based on a keyword research compiled from 10,000 keywords for top 30 SERPs across the years 2014 to 2019. So they are all new, working and they apply 100% to 2020 and up. Also this is the most rated SEO course on the platform.
SEO is NOT a Cost but an Investment. This course is specially designed for Webmasters, Bloggers, Business owners, Search Engine Optimization Beginners / Experts and Website owners, who want to rank #1 in Google.
This is a no fluff SEO course. Each and every lecture is prepared and polished with loads of rare information, SEO tutorial that produces results and examples or research data to justify those SEO factors.
Learn everything from Positive SEO factors to Negative SEO factors, master them and implement on your website to get top ranking in search engines.
Though SEO is not a rocket science. It's not that easy to grasp the impact of various terminologies used in SEO like Doorway pages, keyword stuffing, bounce rate etc.
Who this course is for:
Webmasters
Bloggers
Business owners
Online Marketers
Search Engine Optimization Beginners / Experts
Web Designers and Web Developers who want to design/develop search engine optimized website
Website owners, who want to get to rank #1 in Google with SEO 2020 Training for WordPress
If you're a Content Creator, looking to increase your subscribe base and struggling to get new visitors from organic search
Anyone who wants to improve his / her / other (e.g. your friend/client) website's ranking in search results
If you want to save 1000s of $$ without hiring an SEO company & Learn in-house SEO
If you want to build/create/setup SEO friendly WordPress websites
To book your place for SEO 2020 training course, click here.
7. Ultimate Google Ads Training 2020: Profit with Pay Per Click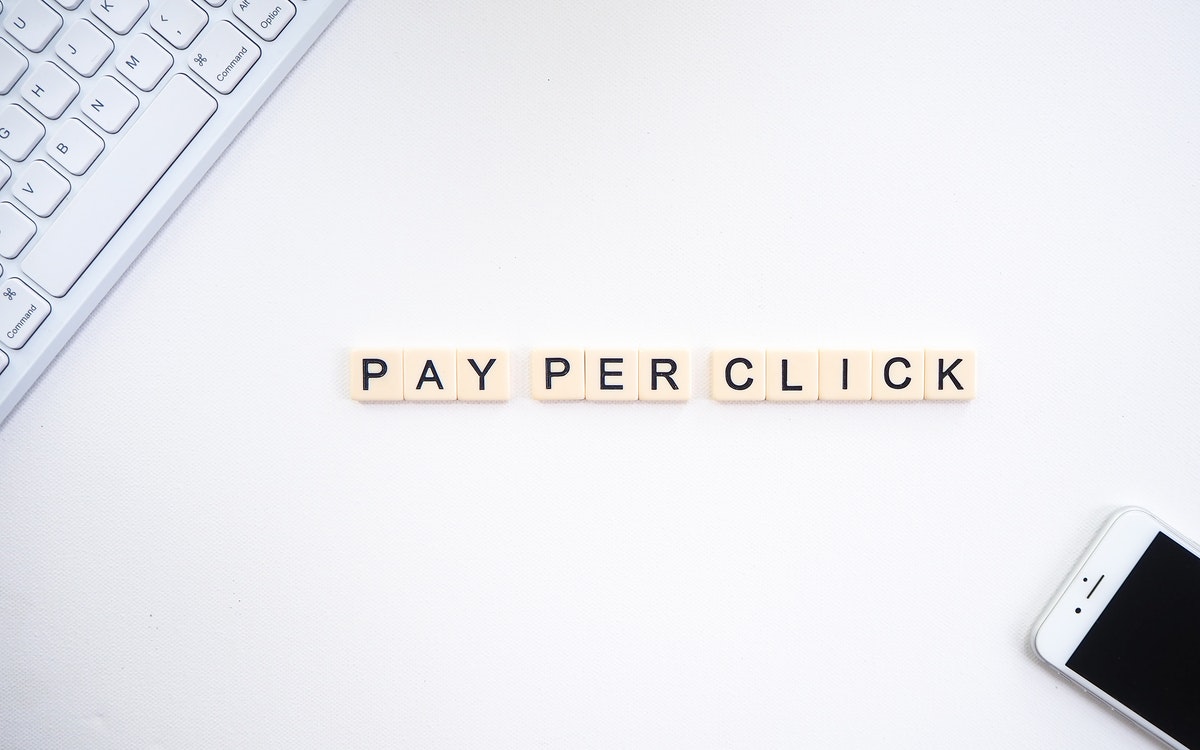 In this course you will learn:
How to set up your AdWords account from scratch
The theory behind successful online advertising
What keywords are and how to use them to your advantage
How to set up conversion tracking and how to track phone calls from your website
Tracking sales, revenue and form submissions using Google AdWords
Taking advantage of competitor reports and customer data in your campaigns
How to write and A/B test your ads
Increasing Quality Score and decrease your cost per click
…. and much much more!
Unless you have the tools and the skill to manage your own successful Google AdWords campaign, you are going to continue to lose customers to your competition.
Once you complete this course, you will be able to create, develop and optimize a professional Google AdWords campaign that sends high quality traffic to your website, round-the-clock, 7 days a week.
Who this course is for:
Anyone who wants to master the world's most powerful and popular advertising platform
Small Business Owners who want to increase their sales and revenue through their website
Entrepreneurs who want to leverage the power of the world's most advanced advertising platform to their competitive advantage
Marketing professionals who want a deeper understanding of the dynamics of the AdWords auction and step by step instruction how they can succeed with AdWords
Students who want to develop a set of professional marketing skills
Beginners and more advanced AdWords users who want a closer look at how to set up search campaigns and remarketing ads the right way
To book your place for this ultimate Google Ads training course, click here.
8. SEO, SMM & Digital Marketing Strategy To Reach 1,000,000 People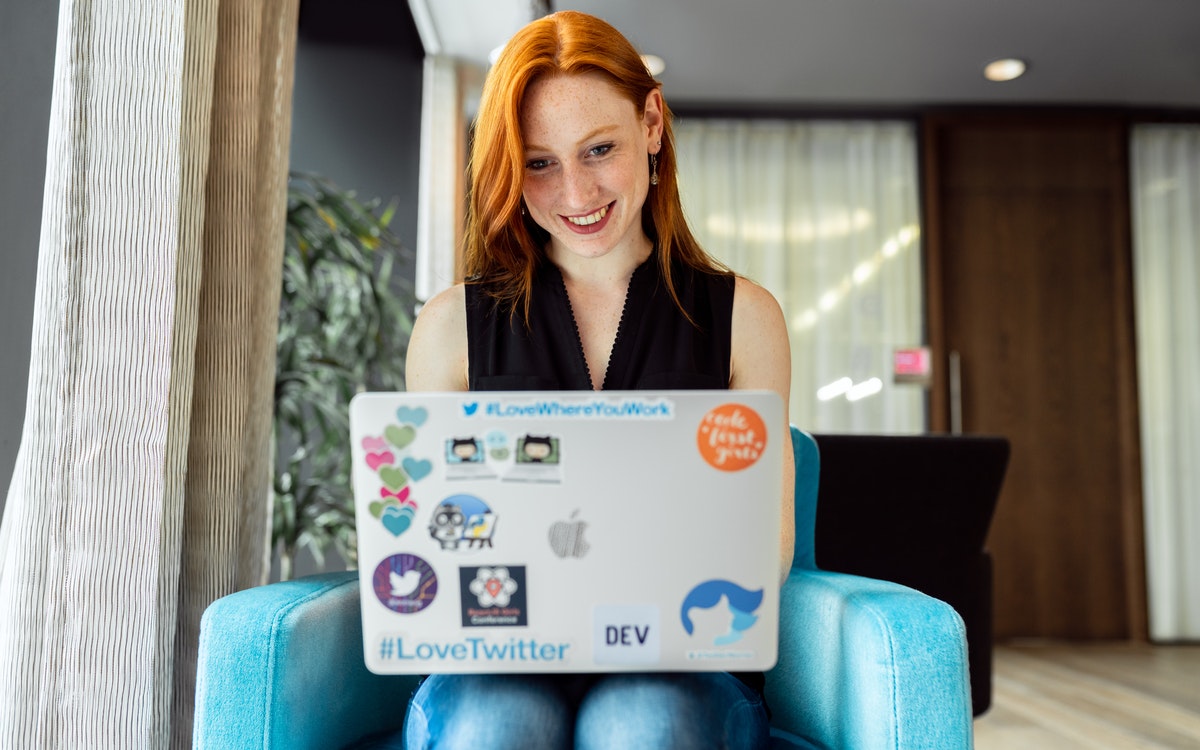 Apply the most effective marketing strategies for 2020 and finally get the growth you've been hoping for!
Lost in your marketing? Did you hire freelancers with no results? Not sure what to do next?
This course will set you on the right path, help you choose the most effective marketing strategies, and show you how to implement them for your business.
If you are effective at promoting your business, the sky is the limit.
LATEST COURSE UPDATE:
Extra focus on SEO and winning with best long-tail keyword research
Case studies of different companies & how they reached 1,000,000 users
How to make cornerstone SEO pages that rank
Write better headlines that increase click-through rates
Full section on how to promote Amazon/Kindle books and become a best seller
SEO strategies to make almost any page rank in top-10
Improved audio/video quality
Interview-based case study of how one client got millions of website visitors from publicity
Tools and plugins to help you implement your marketing strategies like the Weglot translation plugin which helps your SEO in other languages and immediately helps you rank for additional keywords
Who this course is for:
Entrepreneurs
Small business owners
To book your place for this class on SEO, SMM & Digital Marketing Strategy, click here.
9. SEO Training: Get Free Traffic to Your Website With SEO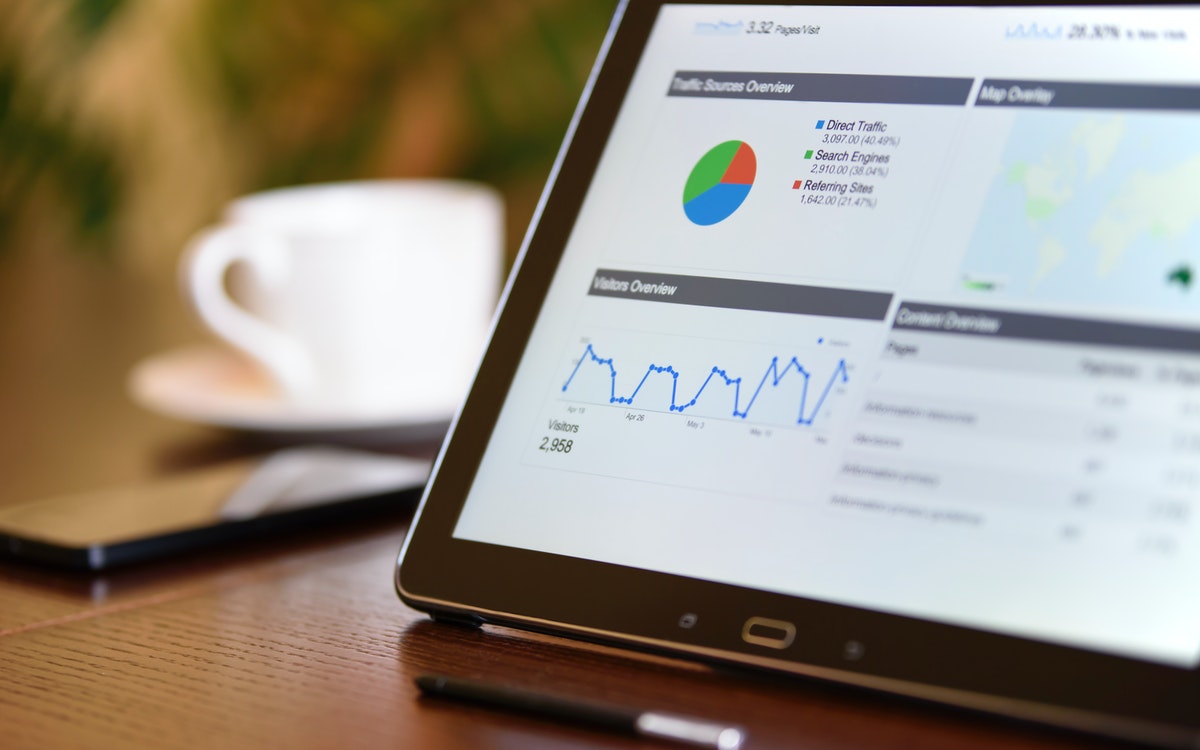 SEO is one the most highly paid online skills because of the increase in traffic and sales it can deliver to a business, and the demand for this skill is only getting bigger!
By investing a small amount in this course, you'll save hundreds, if not thousands by doing SEO in-house rather than using an expensive SEO company or software.
Additionally, you'll have a highly paid & In-demand skill at your fingertips if you wanted to start a home SEO Business and make monthly recurring income.
What You'll Learn
This course gives you clear cut actionable lectures, downloads & practices activities that will help grow your business (or future business!) with SEO.
Substantially Increase Your Search Position, Traffic and Sales
Avoid Dangerous SEO Myths That Can Hurt Your Business
Gain Instant Access to The Best Free SEO Tools
Find The Most Profitable Keywords for Your Business
Write Perfectly SEO Optimised Content Every Time
Discover 8 Smarter Ways to Earn Quality Backlinks
How to Rank Your Local Business WITHOUT Content Marketing
Perform a full SEO audit on any site for Free
Track SEO Metrics with Google Analytics
Perform Page Load Speed & Mobile-Friendliness Tests
Who this course is for:
Pre launch business owners who want to learn how to leverage SEO to get more sales
Website owners who want to increase their organic search engine rankings
SEO freelancers who want to rank their clients or their own business websites
Web designers who want to properly set-up websites to help them better rank in search engine results
To book your place for this SEO training course and learn how to get free traffic, click here.
10. Beginners Guide to Rich Snippets, Structured Data, & Increased CTR from the Major Search Engines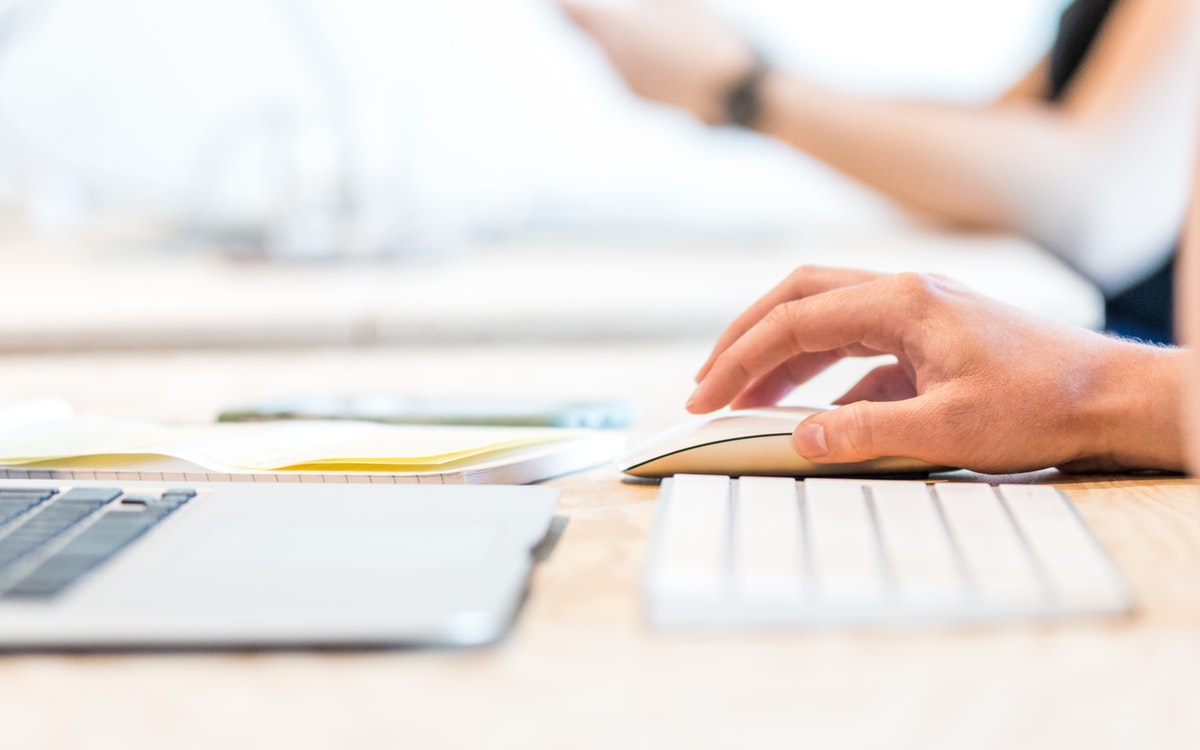 The idea of implementing structured data on your site may fill you with dread, especially if you've never done any coding before. However, don't panic. This course takes you from complete beginner to accomplished structured data technician (cool job title) and teaches you everything you need to know.
This course will teach you:
What structured data is.
How Google uses structured data.
Who benefits from structured data, and why you need to implement it.
The options you have for adding structured data, and the method that Google wants us to use.
Where to go to find out what structured data you can include….
… and how to create the code with minimum (or zero) programming skills.
The importance of checking in with Google before implementing structured data on your site.
The free tools you can use to help build and test your structured data.
How to create a wide range of structured data "types" that you could include on your site.
The methods you can use to insert the structured data into your website.
How to use Google's free Tag Manager to insert the structured data into your pages, and the advantages of this system.
The relationship between tags, triggers and variables in making your structured data flexible enough to be used on multiple pages on your site.
All about the WordPress plugin I use to implement structured data and how this approach means zero programming skills. If you can point and click, you can implement structured data on your site.
About the Google Search Console tools that can help troubleshoot structured data on your site, and the one Google Console tool you should not use to create your structured data.
Everyone that owns a website will benefit from implementing structured data. This course is for everyone that owns a website and does not know where to start.
Who this course is for:
If you own a website.
For people, who want greater visibility in the search engine results pages.
Anyone who wants higher click-through rates from the search engines.
If you want to see your site with rich snippets in the search results pages.
To book your place for learning what structured data is and how it works, click here.
These were our recommendation of some of the best SEO and digital marketing courses for all you people who want to pursue marketing or are into it! We hope you are able to use this lockdown to brush your skills and develop your skills! Take up a course right now, what are you waiting for?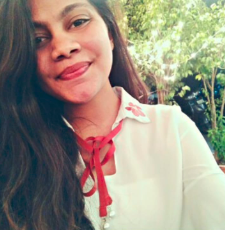 Hoarder. Overthinker. Dreamer. Mostly Writer. Lover of little things and coffee. Always wants to have the last word and wants to be chosen first. Might find her dancing or speaking to herself on the driveway.