"And now we welcome the new year. Full of things that have never been." – Rainer Maria Rilke
You are planning for a fireworks cruise or New Year's Eve parties in the hottest club this season or a silent getaway or some romantic escape or list of ideas to spend your new Year's Eve? Well, there is always some other fun way to start your 2016 and bid farewell this year.
Let's see how folks from the world celebrate the commencement of New Year, the unconventional way.
BRAZIL

How about jumping 7 waves in the sea while making a wish? Reveillon i.e. New Year's Eve in Brazil is traditionally celebrated in white, votive candles are set in sands and flowers are offered to Goddess Yemenja and tossed into the sea. The traditions are believed to bring good luck in love and fortune. The Turning of year is marked by a spectacular fireworks show at the Farol da Barra. Following this, an enormous stage is set-up at the lighthouse in Farol, for the best musicians in Brazil. The performances are telecasted Live* throughout Brazil. After midnight, the party is moved to Parto da Barra beach until morning.
Set amidst peninsulas, secluded beaches, a backdrop of steep, jungled mountains, an island studded bay, Parati is one of Brazil's most appealing destinations. Follow REVEILLON PARATI 2016
NEW YORK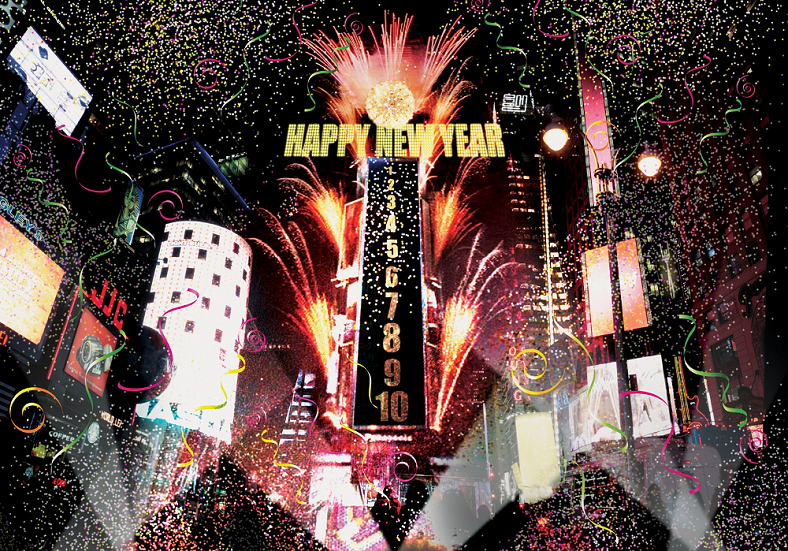 The dazzling lights and bustling energy of Times Square is overpowered by a global tradition "New Year's Eve Ball" descend on every 31st December, as the clock strikes 12. An estimated one million revelers in Times Square, million more in the nation and billion more in the world, are recorded to witness this traditional farewell to the departing year by New York City.
Follow event at : New Year's Eve Times Square Ball Drop Gala hosted by NYCVP!
BEIRUT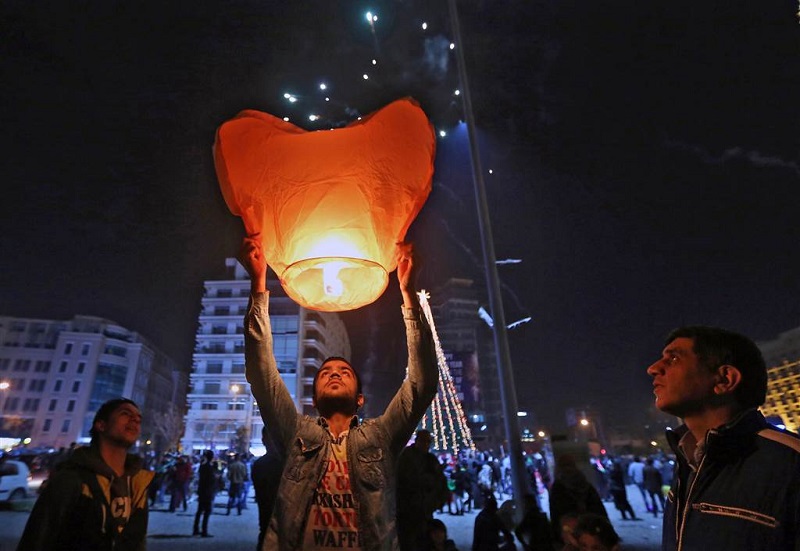 You can consider yourself lucky enough, if you are in Beirut, Lebanon's glitzy and hard partying capital, on a New Year's Eve. The highlights of the Beirut's New Year celebrations are Nejmeh Square with no shortage of happy and inebriated people in the open-air street party. Magnificent fireworks strike the sky at 12 and no matter which part of the city you are in, you would witness these fireworks on colossal display.
Experience a luxurious fun-filled New Year like no other, at Light up the sky & celebrate New Year's Eve with us
RUSSIA'S SIBERIAN CITY OF KRASNOYARSK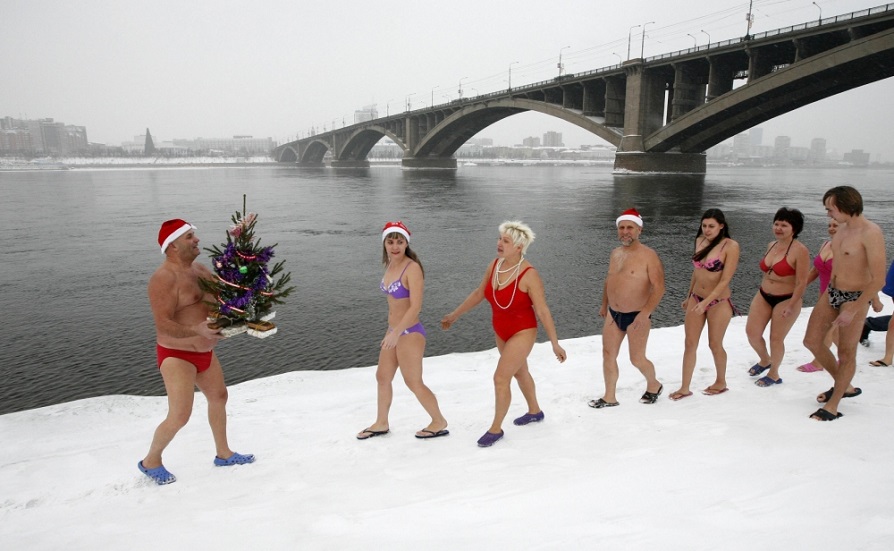 New Years is the most important national Holiday in Russia. Krasnoyarsk City is the favorite Siberian City to celebrate New Year's Eve and is stunning best during the winter. It is known for the tallest Christmas tree in Russia with 46 meters and New Year Walks in the snow with almost -25 Degree Celsius of temperature.
To stay updated with other events in Krasnoyarsk City, follow Réveillon 2015- Russie- Salsa Journey -New Year's Eve celebrations
INDIA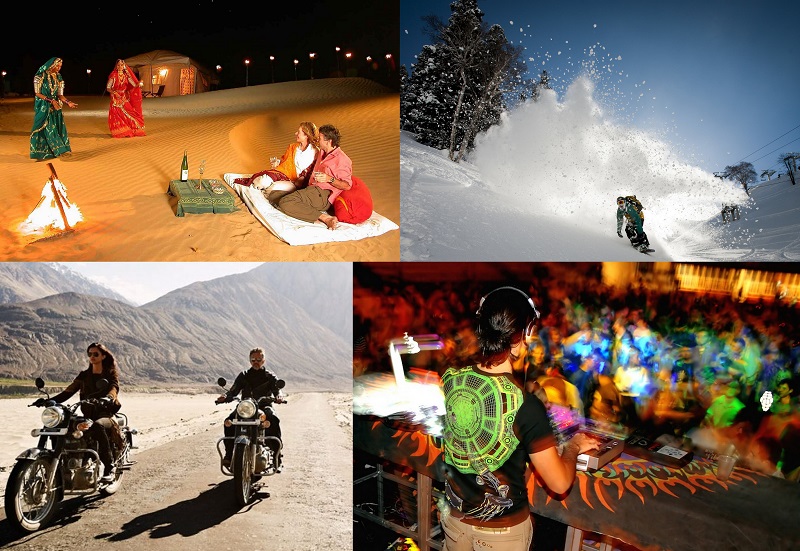 The country has many off-beat options for celebrating Christmas. The main attraction is Goa and has a different flavour than rest of India. With high palms on the clean and pristine beaches, Goa has amazing beaches with white sand and transparent waters. Goa hosts the craziest and the most EDM struck New Years in the world. Camel Safaris is one of the best rustic options to celebrate New Year's Eve in Jaisalmer, Rajasthan. Trekking to the peak of Tadiandamol in Coorg, away from the hustle of the city is a remarkable way to celebrate the beginning of a new year. Camping in the mystic valleys of Nubra and Sangla, there is a way to the freezing and magical New Year's Eve in Ladakh. Bar hopping in Mumbai is the craziest experience to celebrate the New Year. With many more on the list, Gulmarg is the best skiing destination in Asia and a winter sports hub in India. Winter sports like skiing, snowboarding, heli-skiing in Gulmarg and on a New Year's Eve is a thrilling experience.
To go bar hopping in Mumbai, Follow at New Year Parties in Mumbai 2016
TIBER RIVER, FROM THE CAVOUR BRIDGE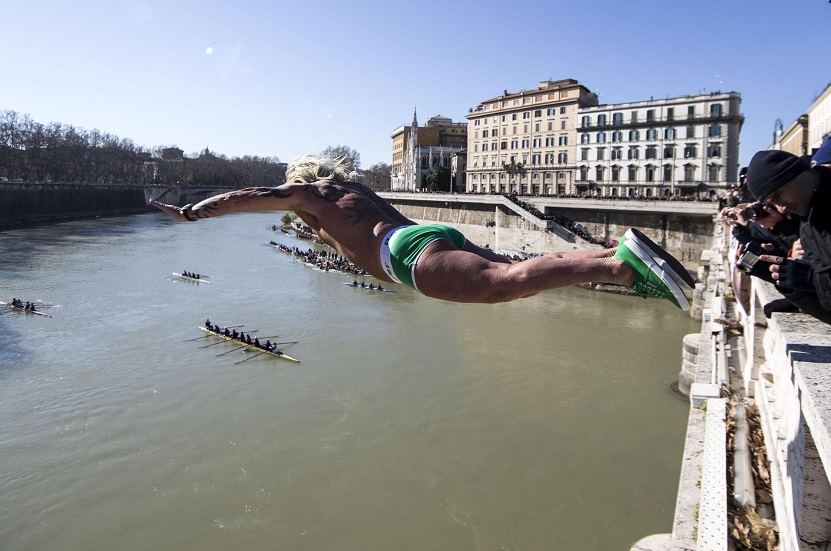 Since 1996, Mister Maurizio Palmulli, jumps into Rome's Tiber river from Cavour Bridge. The tradition was also captured in Paola Sorrentino's 1946 movie "The Great Beauty". it was initiated by an lifeguard who found work as a stunt-man due to unemployment. He decided to jump in the waters from the bridge to publically advertise the diving skills.
To have a New Year Party the Italian way, follow New Year eve in Croatia via Venice
NETHERLANDS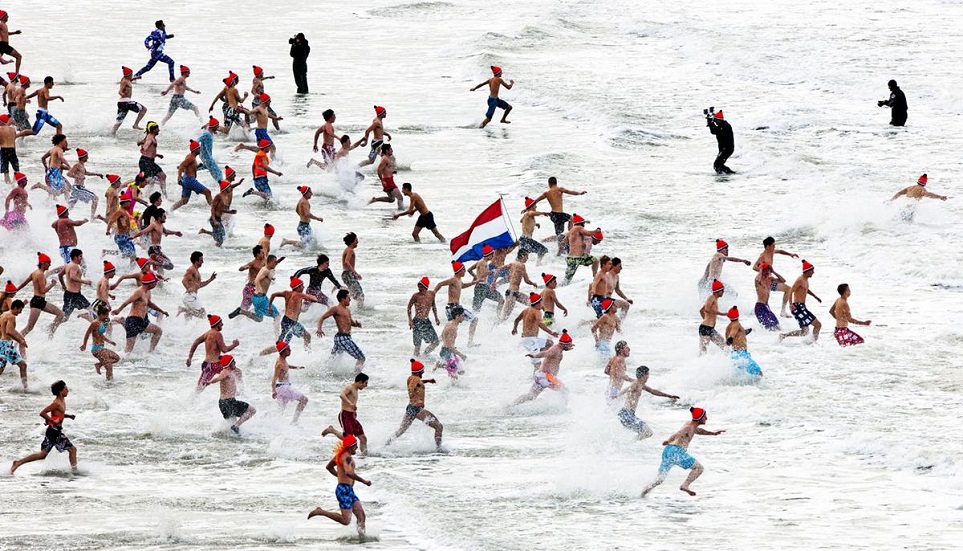 On 1st of January, the Dutch traditionally celebrate the New Year by a dive, 'Nieuwjaarsduik'. More than 25, 000 people dip into the freezing water each January. With as many as 60 locations to plunge in for a dive, the beach of Scheveningen observes the largest dive with 10, 000 people. The tradition was started in 1960 in Zandvoort by a swimming Club.
Before dipping into freezing waters, have a great night at NEW YEAR'S EVE @ Topkapi Scheveningen
SYDNEY BRIDGE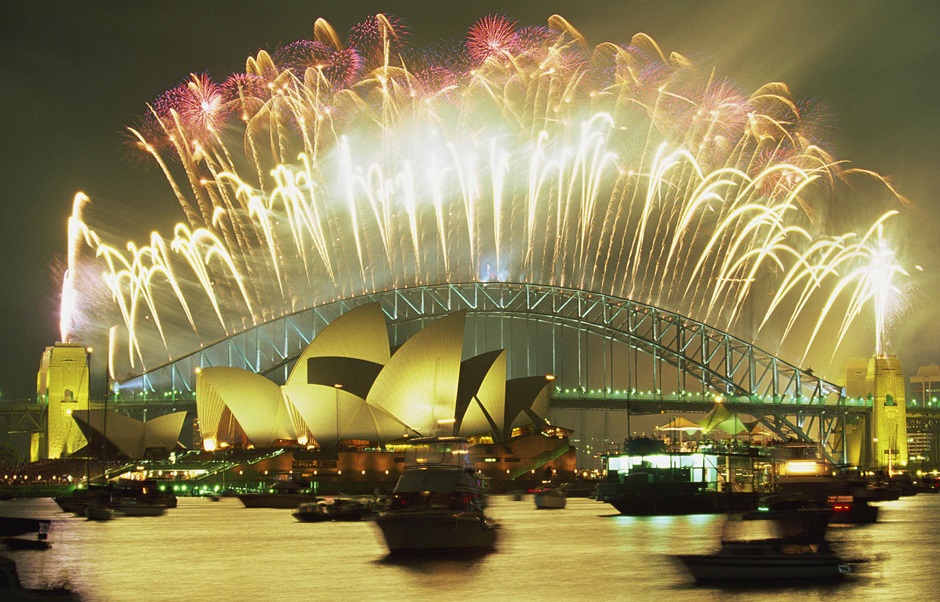 Sydney casts a dramatic setting for New Year's Eve fireworks with Sydney Harbour, Sydney Opera House and Sydney Harbour Bridge. The spectacular fireworks are watched by revellers from all over the world. The view is a magical experience, if you are attending a rooftop party, cruising the harbour or in a public viewing area. For a magnificent vantage point, go to Sydney Opera House shows for a performance 'Puccini's lavish La bohme'. There is a popular beach party on records at Opera Bar.
To laugh your way out on the New Year's Eve in Sydney, folloe New Years Eve Rockin' the 80's
TOKYO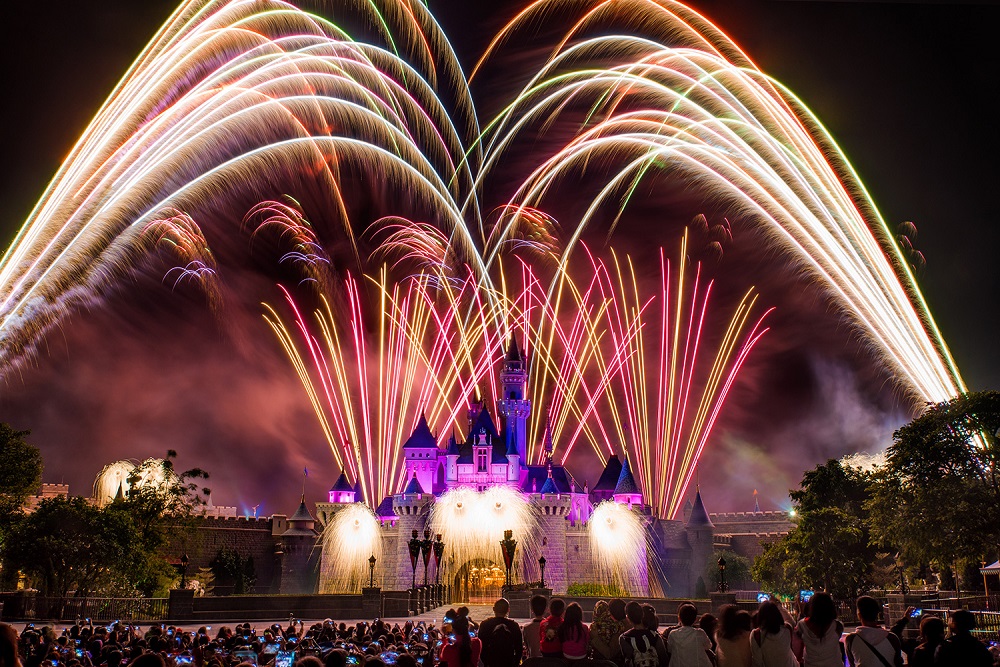 There are many ways to celebrate New Year in this bustling city. Disneyland in Tokyo attracts tourists in large numbers to enjoy the celebrations, rides, shows, entertainment and of course the fireworks display. There are countdown parties thrown everywhere in the city, prominent being the one at the Universal Studio in Osaka and Huis Ten Bosch. The revelers also gather at Ikebukuro Sunshine City, the tallest observatory in Tokyo, to watch the splendid fireworks and countdown for the new year. Traditionally, people in Tokyo visit the temples to offer prayers. The most unconventional feature of New Year's Eve in Tokyo is ringing the night watch bells as the clock strikes 12. The temple bells are also rung 108 times at midnight.
To experience countdown celebration at New Year's Eve, follow 2016 Countdown & Newyears Eve Party
DUBAI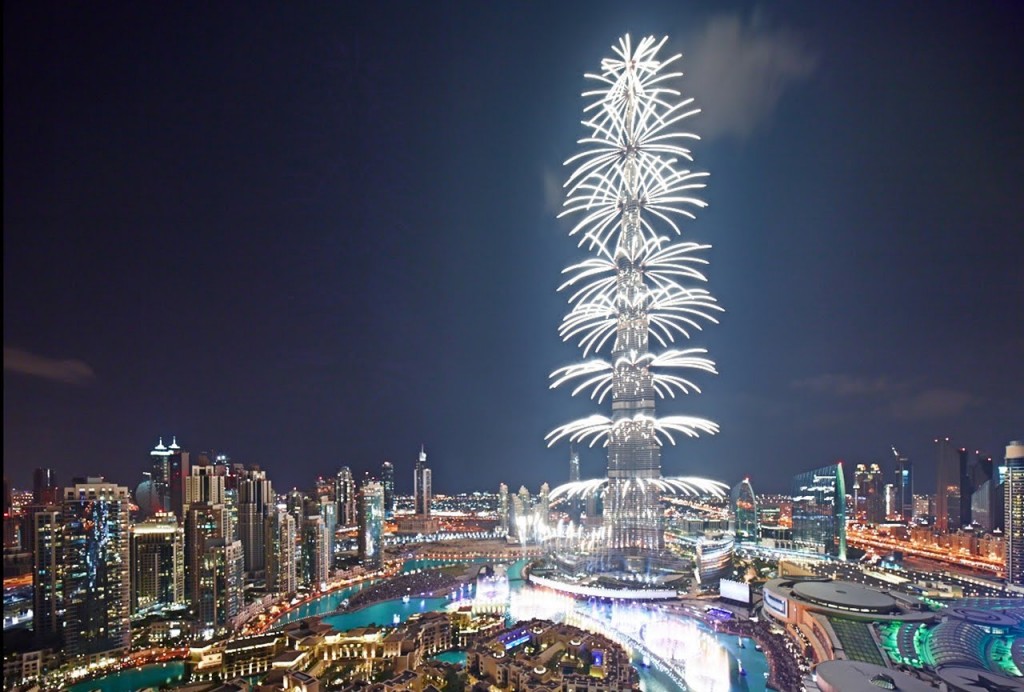 It draws millions of people to the city with enormous variety of entertainment. This city celebrates the New Year with Dubai's multicultural perspective and Arabian heritage. Live dance performances and artistic cultural richness marks the way for incredible fireworks atop Burj Khalifa, the tallest building in the world. Meydan in Dubai hosts the biggest music festival in Middle East, showcasing legendary artists from all over the world. For a laid back celebration, Irish Village offers good old fashioned fun.
To enjoy everything that Dubai has to offer after New Year's Eve, follow New year celebration tour to Dubai
Well, whatever be your way to party on the New Year's Eve! Party harder!
If you have more unconventional ways to celebrate the New Year's Eve, do let us know.
With Armed Forces background, Aarohi has been a passionate traveller and writer, instinctively. With formal education and work experience in physiotherapy, hospital management and public administration, she chose to write professionally with All Events in City. Her interests are travel shows, philosophical mockery, watching art movies and following comic strips from Zen Pencils. She is a freelance writer, travel blogger and loves interviewing people on Twitter through our #HappeningCity series.