Some people wonder if at all this All Events is really making an impact. How? All Events is world's fastest growing event discovery platform with 4,00,000 events posted by 2 million active users every month. These events are listed based on the city giving reach to that city audience.
If you have a Facebook event already created, please read Import From Facebook Events.
In the past, to let know your audience about an event meant a lot of work like emailing invitees individually, hanging up flyers and what not. All Events provides you to quickly create an event on city page where it is happening and then just watch how it spread viral. Let us see how to create and post an event on all events.
Step 1: From any All Events City page, click on Create Event button which will pop up a window shown below: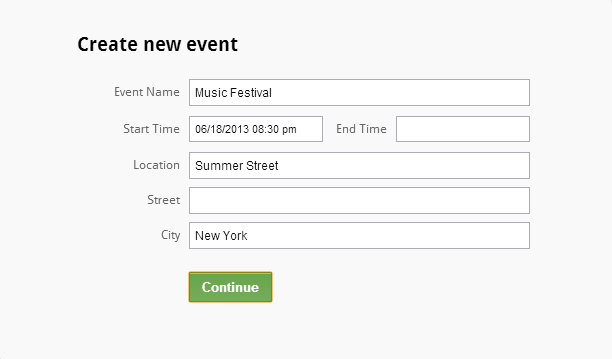 Step 2: Just fill in basic details and click Continue to complete the process further.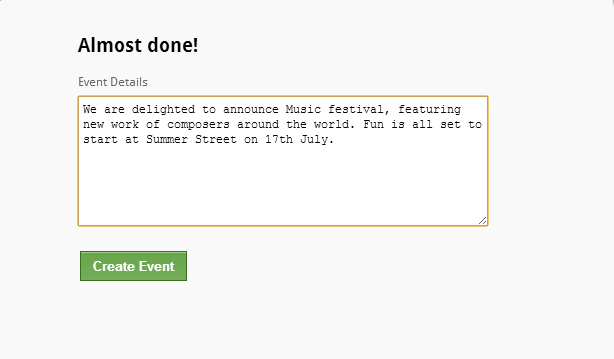 Step 3: Enter event details like shown above and you are done! To post an event on our website, it will ask for facebook login.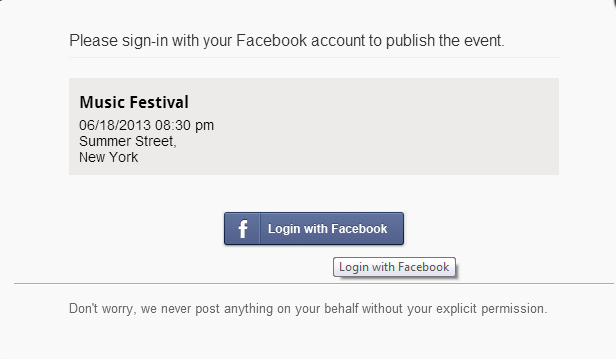 Once you login, it will ask you to enter further optional details like Ticket URL, Event Photo etc. and click on save changes.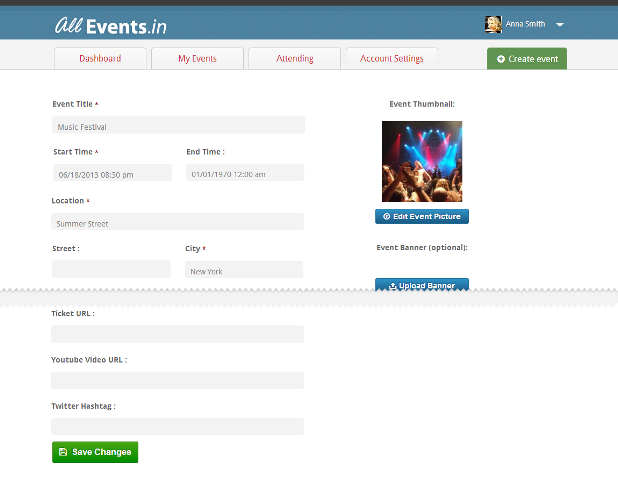 Congratulation! You event is published on All Events. Click on view your event link and it will show your event page.
You can also manage your events from My Events area in Dashboard as shown below. You may also use our Promote features to publish in Featured Category for higher visibility in your city area.
All Events is here to help you promote your event. Feel free to contact us on contact@allevents.in if you have any query.